If you're looking to buy or sell a guitar online, you've no doubt come across the Music Zoo as an option.
It might be a site you're familiar with, but if it's your first time shopping online outside of Amazon, you may be wondering if it's a legit site to use.
While its structure is different from sites like Reverb, The Music Zoo has been around for almost 30 years and has built a fair reputation. The short of it is that they are Legit and you're dealing with a real business.
The main difference with music zoo is that it's not an ad listing board like Craigslist or Reverb, but rather a genuine retailer.
What makes them different from chain stores like Guitar Center? Read on and find out.
Is The Music Zoo a good place to buy and sell guitars?
The main difference between The Music Zoo and Guitar Center-style chain stores is that most of their sales and profits derive from their online store. It's more like an online store that keeps its own stock, but it's not focused on a physical experience as much.
They're a better place to buy and sell than places like Guitar Center because of how involved they are with customers.
As far as buying, you're likely to find fair deals online, but their main point is the custom builds and high-end gear.
The question isn't really a matter of whether you can get something super cheap, but rather a case of getting something really good quality and unique.
The owner of The Music Zoo, Tommy Colletti, likens it to an "Ice cream shop" in that you're likely to find some real eye candy.
Can you get good deals on guitars from The Music Zoo?
Just because the majority of their focus is on custom-built guitars and unique, high-end items, doesn't mean that you can't get a good deal from them.
Since the Music Zoo doesn't have a ton of chain stores to try building and expanding, their prices tend to be a lot fairer.
Then again, chain stores like Guitar Center can usually sell a lot of items at lower prices because of having exclusive deals with suppliers like Fender and Gibson, but The Music Zoo does that too.
In fact, that was one of their strong selling points, custom big-name guitars.
If you really want good guitar deals though, you're likely to find them on the second-hand section of their site. What I like about The Music Zoo is that they don't try to undercut sellers and overcharge buyers in the second-hand section.
They give genuine value and always try to make it fair for you as the customer. You can find some great deals and they are constantly updating their space with new deals on used items as well as fresh deals for brand-new gear.
Is The Music Zoo a safe place to buy and sell guitars?
Being that they handle buying and selling, the company takes the risk of being scammed in a sense. So I'd venture as far as to say that The Music Zoo is among the safer places to buy and sell guitars.
Why? Because you're buying from and selling directly to them. That's the major difference between them and sites like Reverb, you're not using their page as a listing board.
This means that if you're looking to buy gear, you're buying from the salesmen at The Music Zoo and they are checking for you if they have what you want in stock.
The fact that they have a physical address and are a registered business rather than an individual adds an extra layer of security for you.
But you don't even need to think in terms of security with them, because they're dedicated to customer service and fostering relationships.
As for being a seller, you are selling to The Music Zoo themselves. This does come with the slight drawback that while you can give an asking price, they'll make you an offer based on a valuation.
However, this also means that if you agree to the offer, you're guaranteed to get paid.
Does The Music Zoo offer buyers and sellers protection?
Technically speaking, they don't need to. At least not in the way that stores like Reverb or OfferUp do. However, you do have protection in terms of refund policies or service delivery failure on their end.
For instance, if you make an order with them and you don't receive your package, you can call and ask and a salesperson will assist you. This is nice because it's not like trying to buy from an individual where you might send them a payment and then never hear from them again.
The Music Zoo also offers up a multitude of payment options and payment plans. They have a pretty well-fleshed-out refund policy that is available for you to read if you're interested. I'll flesh out the gist of it for you though:
You can make returns on items within two weeks of purchase as long as the items haven't been used or opened. In the case of picks, strings, and clothing, they must be unused to be eligible
You can make returns on used items within 72 hours without a reason, but it needs to be returned in the same condition you received them. ie: no new scratches
They have a damaged and defective return policy that is a little fishy, stating that you may have to pay a restocking fee. Other than that, if it's evident that there's new damage from your side, they will likely refuse.
That last one on damage returns may seem a bit odd- I even mentioned as much- but it makes total sense. Businesses can't afford to take back damaged items at a cost to themselves all the time and people often try to pull a fast one.
Alternatives to The Music Zoo for buying and selling guitars
If you are looking for alternatives, I recommend you check out our comparison of the best online music gear stores:
However, if you just want a quick recommendation, here are some listed in no particular order:
Craigslist
eBay
Facebook Marketplace
OfferUp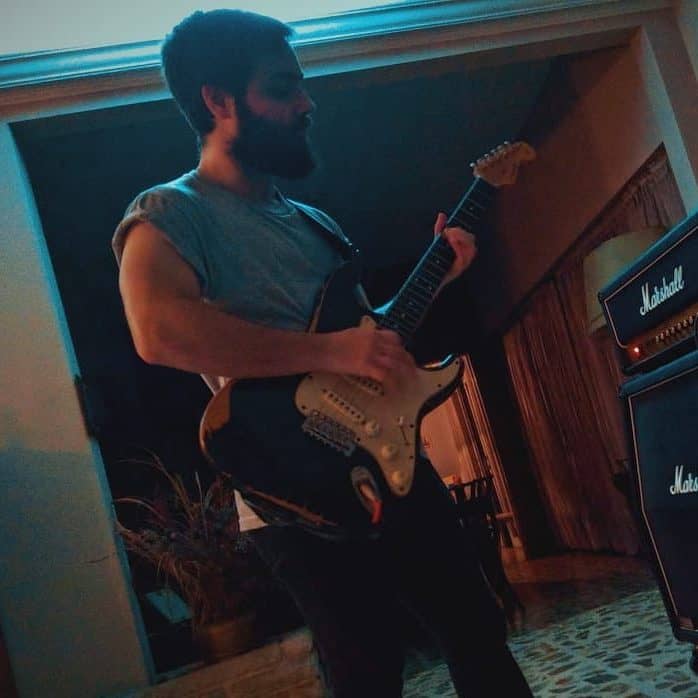 Hello there, my name is Ramiro and I've been playing guitar for almost 20 years. I'm obsessed with everything gear-related and I thought it might be worth sharing it. From guitars, pedals, amps, and synths to studio gear and production tips, I hope you find what I post here useful, and I'll try my best to keep it entertaining also.