Craigslist is basically the 20th century, online version of selling through your newspaper classifieds, except it's free to post.
That being said, a lot of you might never have used Craigslist before and might worry about being scammed.
You can rest assured that, as long as you follow some guidelines on common practice, you'll be able to have a positive experience with them. Whether you're buying or selling, there are some rules to follow, but overall Craigslist is generally a legit way to buy or sell your guitar.
What rules, you ask? We'll get into those in this post as well as go through any issues people have had previously with Craigslist and what its overall pros and cons are.
Just like any other platform for buying and selling though, much of your experience is your responsibility.
Is Craigslist a good place to buy and sell guitars?
Craigslist is a very popular platform for advertising things.
That means that you'll easily get a lot of traffic on any ad you post and you'll have a lot to choose from if you're looking to buy.
Considering that it's not a musician-only platform, it's not as great a place to sell as other online marketplaces such as Reverb or our official marketplace.
You'll likely get a couple of not-so-serious buyers or beginner guitarists who don't know the first thing about gear also looking at your ad.
Compare that to Reverb, which it's made for musicians, and you will see that the experience differs.
Reverb has a sales fee though, so if you're not looking to pay to sell your gear, then Craigslist might be the more viable option between the two.
There is also the risk of being scammed on Craigslist, but we'll get into that more in a bit.
Can you get good deals on guitars from Craigslist?
You definitely can, but you can also get deals that are too good to be true.
The rule of thumb when it comes to buying guitars on craigslist or any online platform for that matter is to meet and check it out before you pay.
In this instance, Craigslist users advise meeting at a public place with cameras, during the day and during a busy time.
Testing out the guitar is usually the buyer's responsibility, so you'll need to bring a battery-powered amp with you, but some sellers provide that too.
Another option is to test the guitar out at a Guitar Center, they'll let you test a personal guitar on their amps, but sometimes they'll only do that if you're looking like you want to buy an amp. Just a tip.
Bottom line is that you don't send them money before you've seen physical evidence of what you're buying.
Possible scamming aside. As far as good deals and prices, since you're buying the guitar and there's no sales fee on top of it, buyers tend to be a bit fairer.
Some will try to overprice things though, so it's not to say that you only get good deals.
My best advice for getting a good deal buying on Craigslist is to be serious about buying the guitar, but ask if the price is negotiable if it's not already a very fair asking price.
Some haggling skills are always useful, but this only counts if your seller isn't already listing it at an asking price that's market standard or lower.
In other words, don't be a cheapskate when you do find a good deal.
Is Craigslist a safe place to buy and sell guitars?
This seems to be up for debate depending on who you ask.
Some people have had bad experiences on Craigslist and I'm bringing it up repeatedly because, among other sites, Craigslist is known for being a place where people get scammed.
So with that being said, here are five common red flags of a scam:
Buyer sent too much/ Seller requesting too little
Don't send funds back, especially not through Western union or gift cards
Seller/Buyer is unwilling to meet in person or has excuses about why they can't
Receiving a check. Checks usually take 4-7 Business days to clear so they can bounce later
Requesting account information so they can pay you
The final red flag is often why most people on craigslist do cash deals only. It's generally the safest way to buy or sell, that way you have the physical money in hand.
As a seller, if someone is legit and they pay you the amount you've asked, then you're likely not being scammed and it's all good.
Scams aside though, just like any other place, Craigslist is only as safe as you are aware.
So don't be gullible and you won't get taken advantage of.
Does Craigslist offer buyers and sellers protection?
No. Craigslist is just an ad posting platform. Other than that it doesn't do much else.
If you do wind up being scammed, there is no way of getting your money back through the site. Craigslist takes no responsibility for the business taking place on its platform.
You can report the poster but other than that, there's nothing you can do.
You can protect yourself by checking those red flags from before. If all that checks out, then you can further protect yourself by either only accepting cash if the buyer/seller is local or by working through PayPal.
PayPal services offer buyer protection and have a 180-day return policy, giving you a ton of time to confirm whether you've been scammed or not.
Alternatives to Craigslist for buying and selling guitars
While buying and selling online can be great, it's better that you don't put all your eggs in one basket.
I've covered a lot of online sites you can try in detail in another article, but here's an abbreviated list of alternatives and their pros and cons.
The GearAficionado Market is an obvious alternative.
A great option for serious music lovers, you can find a free listing page where you can post things you want to sell and look at the available listings.
Some benefits:
You can list your items for free
There's no sales commission taken on our side
You're building a part of the community here
You can read a ton of interesting articles while you wait for your gear to be bought
The greatest benefit of posting your gear on our built-in market is that, unlike Craigslist, you're posting among a community of other musicians, so you know you're working with people who respect your gear.
GearAficionado aside, you can try these guys too:
Reverb
eBay
Facebook Marketplace
OfferUp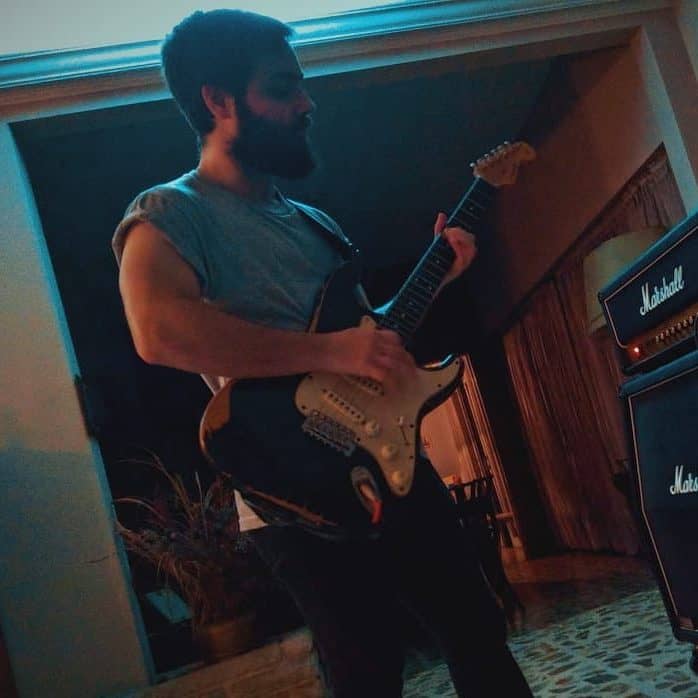 Hello there, my name is Ramiro and I've been playing guitar for almost 20 years. I'm obsessed with everything gear-related and I thought it might be worth sharing it. From guitars, pedals, amps, and synths to studio gear and production tips, I hope you find what I post here useful, and I'll try my best to keep it entertaining also.