SG guitars are one of the most iconic electric guitar models of all time, many famous guitarists have used this instrument, and it is pretty desired by modern players as well.
If you have played guitar for a couple of years, this guitar will suit you well, but what will happen if you are a complete beginner?
Today we will deal with this amazing piece of wood, we will discuss its design and controls and every doubt that may come up.
Are SGs comfortable playing?
Are they easy to play?
Is an SG good for beginners?
Continue reading and you'll find the answers.
Despite being quite simple and versatile, SGs are not the best option for beginners because of their natural neck dive, their uncomfortable body shape for playing while sitting down, and their rather thick necks. Unless you really like the model or players that use it, there are better alternatives.
In this article, I will try to explain everything related to this interesting topic.
In the end, you will become an expert in this field plus you will know better the existing characteristics of this wonderful guitar.
What makes a good beginner guitar?
When thinking of an instrument for first learners, some characteristics need to be considered.
In the first place, what beginners require is to feel comfortable with the guitar they choose, therefore comfort would be an aspect to bear in mind.
Furthermore, playability and fun are important features when getting into a new instrument. You would like to enjoy your playing and having fun as well.
Every of the mentioned issues is crucial to avoid frustration if you can't get the hang of your guitar, how would you be able to play it?
Therefore, in short, try to get a piece that you find comfortable playing with and keep away from coil-split, phase-shift, or any complicated mod.
The simpler the instrument, the better.
Are SGs good for beginners?
SG is a popular Gibson model used by many famous guitar players such as Angus Young or Tony Iommi.
These guitars come in a wide variety of designs plus are pretty affordable.
Their standard config consists of two humbucker pickups, one in the neck and the other in the bridge position.
This kind of pickup is great for starters because they do not produce unwanted noises which could be a pain in the neck when plugging your guitar in.
This guitar presents individual tone and volume potentiometers corresponding to each pickup plus a three-way selector switch.
Its double-cutaway body, light weight plus simple config will help you get easily accustomed to the instrument.
Although the price is not the most important part, is relevant for beginner instruments and although looks could be appealing, try not to only focus on what you see.
As mentioned before, you will find SGs in a wide range of costs, so you could get a guitar without spending an exuberant amount o money.
As a beginner, SGs could be useful mainly because of their simple circuit config.
Nevertheless, I wouldn't say that they are the best option for players that are taking their first steps.
Are SGs easy to play?
On online forums, we can find that some people claim that every electric guitar will be hard to play for beginners.
But that statement is partially true, some guitars could be more difficult to play while others will take less time to get used to.
In the case of SGs, you will need to put in the hours to understand the instrument fully.
One of the most noticeable disadvantages of this guitar is the weight of the neck.
Compared to the body, the neck plus headstock are heavier which makes the instrument slide down while standing without holding it with your fretting hand.
For starters, this could be annoying and the guitar could suffer damage.
In addition, SGs present flat bodies with a subtle bevel in the edges, which added to their shape makes them uncomfortable to play when sitting down, mainly for small players.
Moreover, the neck of SGs is not as thin as the one found in other guitars such as Strats or Teles so it could be hard to play along with it.
What music genres are SGs good for?
If you are a devoted music lover you will know that SGs have been seen in loads of different music genres.
Due to the nature of their pickups, they are commonly found with great amounts of gain in hard rock music but that doesn't mean they couldn't be applied in more styles.
Punk players use this guitar, metal players do so and thanks to its great clean tones could be also employed in pop songs.
As mentioned earlier, Black Sabbath and AC/DC made this model famous, so you can even play classic rock.
This instrument has its roots in blues, you can get amazing bluesy tones, it will perfectly fit jazzy sounds, though.
What is even more, many country music players state that chicken picking sounds great in SGs, so you will be able to use them in country music too.
Although is not as malleable as a Stratocaster, SGs can adjust almost to every style.
In terms of sound, an SG could provide a high number of tonal options, unfortunately, its versatility is quite underrated.
Does it matter what brand of SG or model you choose?
SG is a very recognizable guitar model for enthusiasts. Popularized by Gibson, this guitar first appeared in 1961 as an update of the Les Paul.
Needless to say, Gibson instruments are good quality, premium pieces that can cost thousands of dollars. Therefore, not every player will be able to afford one.
Fortunately, the Asian company Epiphone produces Gibson models of inferior quality.
This company is owned by Gibson, so they build faithful instruments which reach the standards of this well-known enterprise.
However, not only does Epiphone craft reliable pieces but more brands also replicate the Gibson models, sometimes with shape variations but often of acceptable quality.
In addition, they offer different price options, from truly low costs to exorbitant never imagined prices.
When looking for an alternative to Gibson, I'd rather recommend Epiphone because they respect the body and neck shapes.
This brand offers the cheapest and widest range of SGs which is wonderful for those who can't afford an expensive guitar.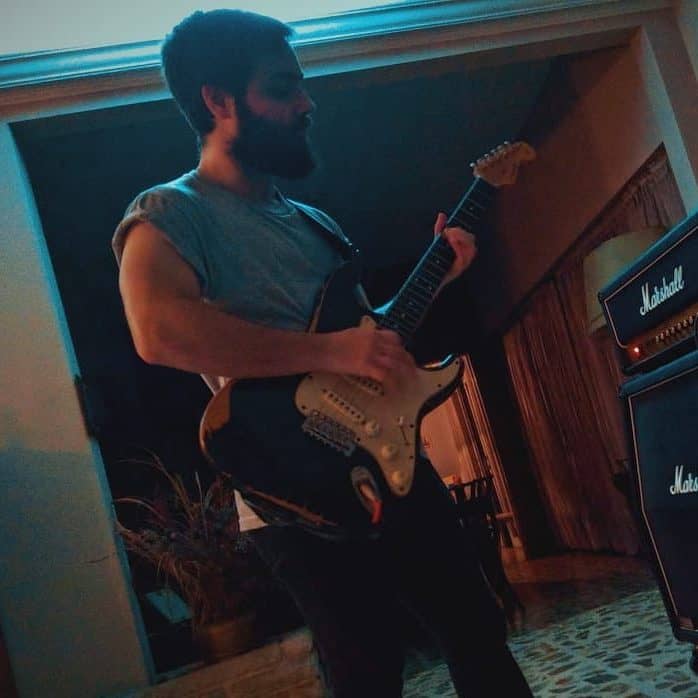 Hello there, my name is Ramiro and I've been playing guitar for almost 20 years. I'm obsessed with everything gear-related and I thought it might be worth sharing it. From guitars, pedals, amps, and synths to studio gear and production tips, I hope you find what I post here useful, and I'll try my best to keep it entertaining also.