Gretsch is an American brand that, like many others, produces the majority of its instruments in Asia.
The Asian production is mainly reserved for the most affordable lines, however, the "professional" series is made in Japan, and it's comprised of Gretsch's highest-quality mass-produced instruments.
Their custom shop orders are still manufactured in the USA.
Their production is distributed among different countries that specialize in different lines or kinds of construction.
This is something that confuses many players, and for those who care about where their instruments are made, is a big deal.
If you just want a short answer about this topic, here it is:
Custom shop Gretsch guitars are made in the USA. Apart from these, Gretsch guitars made in Japan are the most expensive and high quality. Electromatic hollow bodies are made in Korea, while solid body Jets are manufactured in China. The Streamliner line is made in Indonesia and has different specs.
For those who want to stick around a bit longer, in this article I will talk about which Gretsch guitars are produced in each Asian country and their quality.
Are you ready to get started?
Let's go!
Which Gretsch guitars are made in Korea?
Korea is a country that in the last decade gained recognition for the quality of the guitars manufactured there.
Gretsch produces its Electromatic line in Korea.
The guitars in this series are considered of great quality for their price point, which places them in the mid-range of the guitar market.
They are gorgeous instruments with the true Gretsch character and sound.
Which Gretsch guitars are made in China?
China has always been a country known for its cheap manufacturing, however, in the last decades, its production capacity increased in quality greatly.
Gretsch outsources the production of their solid-body Electromatics to China.
Specifically, all of the Electromatic Jet models are made in Chinese factories.
They have a great price-to-quality ratio such as the rest of this line of instruments.
Which Gretsch guitars are made in Indonesia?
Indonesia is another country that during the last years gained a lot of popularity in the guitar manufacturing business.
Most guitars coming from this nation are on the affordable side, but this doesn't mean that they don't meet Gretsch's expected quality standards.
Gretsch's complete Streamliner series is built in Indonesia.
This makes this range of instruments to be very affordable while retaining the Gretsch look.
However, Streamliners are geared towards a more general market since they have features different from those that give the rest of Gretsch's lines their unique tone.
Which Gretsch guitars are made in Japan?
Japan is another country that's well known since the 80s for the quality and craftsmanship of its musical instruments.
Many companies choose to produce their higher-end instruments there, and Gretsch is no exception.
Gretsch's professional line is entirely produced in Japan.
This range of instruments is the company's top-of-the-line series and their most expensive one.
Japanese Gretsch guitars are built with extreme attention to detail and have the classic specs and look that set this brand apart from the rest.
Gretsch Korea vs Japan
Gretsch produces in Korea most of their Electromatics, and in Japan their professional line.
Both these ranges of instruments are of amazing quality.
The professional line is their most premium offering and goes the extra mile in luxury.
Electromatics are great too but target the mid-range of the market.
Gretsch China vs Indonesia
Gretsch instruments manufactured in Indonesia and China don't really overlap.
Electromatic Jet models are made in China, while the whole range of Streamliners is made in Indonesia.
Qualities are similar, however, Electromatics are slightly better.
This is just by design and not because of where they're made.
Which Asian Gretsch factory makes the higher quality instruments?
The higher quality mass-produced Gretsch instruments are made in Japan, hands down.
But this is a business decision and not a limitation on Korea's possible quality of output.
The Electromatic line made in Korea has great quality but is designed to be more affordable, mid-range original Gretsch instruments.
How are Asian Gretschs compared to American ones?
There is not really a point of comparison between Asian Gretsch guitars and American-built ones.
The main difference is that all of the Asian range, including the professional series, are mass-produced with predefined specs, and the ones made in the USA are only the ones from the custom shop.
The prices of custom shop instruments are not for everyone, and I might say that even the Japanese line is a bit out of reach for most players.
I personally own an Electromatic G5420TG and I can assure you that the quality is there.
Of course, there's a big leap in price when looking up to Japanese or even custom shop models, but the returns diminish as you pay more.
Which one should you get?
Here at GearAficionado, I don't like recommending gear just because.
Something as personal as getting a new guitar should be a decision you have to make based on the info you gathered and the depth of your wallet.
I always encourage you to try out the gear before pulling the trigger since there are slight nuances in feel and tone that you would only perceive live.
There are a lot of details that an article like this or even a YouTube video could never describe to you.
What I can give you are my insights into which line of Gretsch guitars I think would suit better different kinds of players.
Here they are:
If you are looking for a mid-range instrument and like the sound of Gretsch guitars, get a Korean Electromatic
If you want a Gretsch solid body but don't want to sell a kidney, get a Chinese Jet Electromatic
If you are on a budget and like more traditional-sounding instruments, get an Indonesian Streamliner
If you are a collector or you can afford it, get a Japanese Professional
If you inherited a fortune last week, get an American custom shop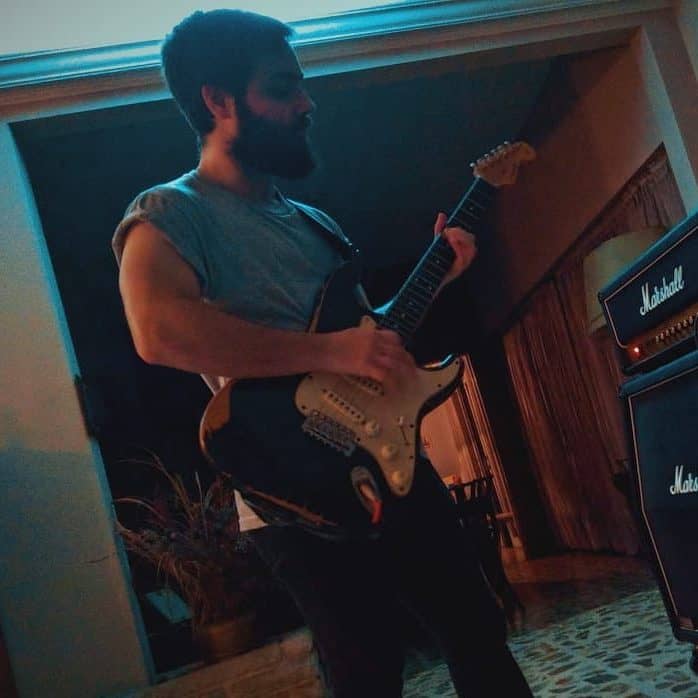 Hello there, my name is Ramiro and I've been playing guitar for almost 20 years. I'm obsessed with everything gear-related and I thought it might be worth sharing it. From guitars, pedals, amps, and synths to studio gear and production tips, I hope you find what I post here useful, and I'll try my best to keep it entertaining also.