If you're looking into getting a Gretsch guitar you probably stumbled upon these 2 series.
Electromatic and Streamliner guitars are both produced under the Gretsch brand and are clearly an alternative to the more expensive American and Japanese lines.
However, their being an alternative by design is not a bad thing, they are all amazing instruments and you will be very pleased with whatever you pick from these.
But what are really the main differences between these 2 guitar series?
If you want a short answer to this question, here it is:
The difference between the Gretsch Streamliner and Electromatic lines is that the former is a cheaper, entry-level series looking to appeal to a broader audience without a distinct sound. Electromatics are a bit more expensive, use higher quality components, look better and retain the original Gretsch tone.
If you can stick around for a bit longer, in this article we will describe the main features of each of these series, then we will discuss its main differences. Finally, we will give you our insights into which one you should choose.
Are you ready?
Let's get started!
Gretsch Streamliner series main characteristics
Gretsch's Streamliner series is the one that includes the most affordable instruments that this company offers.
This price difference clearly states that this line is Gretsch's entry-level. However, this is not necessarily something bad.
You see, in this case, entry-level is not a synonym for lower quality. The price-to-quality ratio of these instruments is amazing. Such as with more expensive Gretsch options, you get no less than what you pay for.
The Streamliners have also another interesting feature: They come with Gretsch's Broad'Tron pickups which are more similar to what traditional humbuckers sound like.
And that's a very clever strategy for getting you into this brand's culture. They give you something you are familiar with.
Of course, this is not the original and traditional Gretsch sound, but this is a nice alternative to have, especially at this price point.
This line counts with a big number of instruments and surely you would find the one that most suit you.
As for the aesthetics, as in all Gretsch instruments, they are outstanding. I dare you to find better-looking instruments within this budget.
Streamliners even come with licensed Bigsbys in their tremolo versions.
However, costs are reduced by using more affordable hardware and electronic alternatives than its higher-line peers.
Gretsch's Streamliner line is mainly manufactured in Indonesia to keep prices on the economic side.
Gretsch Electromatic series main characteristics
The Electromatic series is Gretsch's most important line of instruments. They retain most of Gretsch's original specs and features without carrying along their bank-breaking price tags.
Electromatics are considered superior instruments and come with Filter'Tron style pickups that better resemble Gretsch's original twangy trebly tones.
Aesthetics are a bit closer to the Pro series.
At a slightly higher price point, these guitars, again, deliver what they promise and leave nothing to be desired.
It can be argued, that, at this price point, Electromatics have a better price-to-quality ratio than even the Pro series. But this might piss off the most hardcore fans.
Gretsch's Electromatic hollow-body line is mainly manufactured in Korea with very high-quality standards. Solid-body electromatics such as the Jets, are made in China.
Main differences between the Gretsch Electromatic and Streamliner series
The main difference between the Streamliner and the Electromatic lines of Gretsch guitars is price.
The quality of all of Gretsch's instruments is amazing and you might even end up liking better a Streamliner than an Electromatic. It's just a matter of taste.
As we said earlier, the more affordable models come with pickups that better resemble original humbuckers, so that might be deciding factor for you to go with these ones if you're not planning on replacing them.
And this is done intentionally by Gretsch to put a foot on the door of those who just one to try out what the brand has to offer and might prefer a more familiar sound and feel.
Finishes and inlays are better presented in the Electromatic series.
The Streamliner models use more affordable hardware and electronics options.
In particular, Electromatic electronics incorporate a treble bleed circuit that prevents a loss in higher frequencies when lowering the master volume of the guitar.
These small extra features are the ones that add up and end up making for the price differential.
Which one should you choose?
Here at GearAficionado, we don't like giving you our editor's pick as if it was the universal truth.
Choosing a piece of gear is always a very personal decision that you should make on your own.
We always encourage you to try the alternatives in person, so that you can feel and listen to what in no way you could in a YouTube video or a blog article.
What we can give you is information about what to look and hear while doing your own tests.
If you want to know what are our insights into what you might prefer from the Electromatic or Streamliner series of Gretsch guitars, here they are:
If you are on a budget, you can't go wrong with a Streamliner
If you want the most price to quality ratio possible at these price points, try out an Electromatic
If you prefer a more classic humbucker sound, check out the Streamliner line
If you want a Gretsch for its twangy tone, go for an Electromatic
If you just want a great-looking, nice-sounding guitar, pick a Streamliner
If you want the closest experience to the US-made legendary Gretsch instruments without paying the price, grab an Electromatic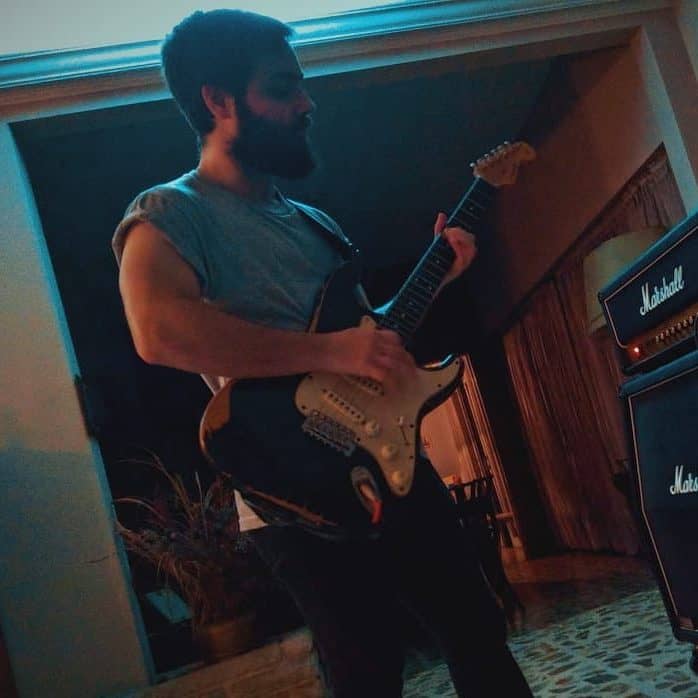 Hello there, my name is Ramiro and I've been playing guitar for almost 20 years. I'm obsessed with everything gear-related and I thought it might be worth sharing it. From guitars, pedals, amps, and synths to studio gear and production tips, I hope you find what I post here useful, and I'll try my best to keep it entertaining also.