Gibson really hit it out of the park in their early designs. Shapes like the Les Paul, the Explorer, the Flying V, and the SG have stood the test of time, continuing to be sold (and imitated) today.
One such company making their version of the famed SG is ESP guitars, under their Viper line. Both guitars share some of the same aesthetic DNA, but there are some notable differences.
Both the SG and the Viper have very similar mahogany bodies and necks. However, their main differences lie in their pickups and hardware. The Viper's pickups are hotter and its configuration is catered towards heavier genres players, while the SG is more of a traditional rock instrument.
So, put on your schoolboy outfit and unleash your inner Angus! We're about to dive in!
Gibson SG history and features
The SG (or "Solid Guitar", as the initials imply) came into being in 1961.
After Les Paul sales started to decline, Gibson came up with a new body shape with double cutaways, an all-mahogany body (compared to the mahogany/maple combination of the Les Paul), a new neck shape and the same electronic configuration as the Les Paul (dual humbuckers, two volumes, two tones, and a three-way switch).
The earliest versions of the SG were emblazoned with Les Paul's name and were to be sold as a new version of that guitar.
Ol' Les actually hated the design of the guitar, and after some negotiations with Gibson, managed to have his name removed from the guitar.
The guitar has had several iterations over the years, including triple-humbuckers, P-90 pickups, Gibson vibratos or Vibrola bridges, different finishes, and even a Jr. version with a single P-90 pickup.
Current offerings from Gibson feature a number of standard versions with different bridges, special versions with two P-90 pickups, and reissues of classic versions, all in a wide range of prices.
All of them feature two pickups (either humbuckers or P-90s, save the Jr. or the three-humbucker reissue) and similar electronics. However, they only offer a limited number of finishes on most of their guitars (either being a natural finish or ebony black), with some small exceptions.
It's hard not to imagine Angus Young from AC/DC without the SG, or Tommy Iommi from Black Sabbath.
These guitars have been the go-to for these players, as well as Derek Trucks, Pete Townsend, Alan Holdsworth, and Frank Zappa. These guitars can run the gamut of genres, from rock to blues to jazz to everything in between.
ESP Viper history and features
The ESP ("Electric Sound Products") Guitar Company was started in 1975 in Japan by Hisatake Shibuya, originally as a manufacturer of replacement guitar parts that were used by companies such as Kramer and Schecter.
They also began building instruments for players out of their New York office, and things really took off when George Lynch (of Dokken fame) started using their guitars.
They eventually left the replacement-parts business and began making their own versions of popular instruments (with offerings resembling various designs by Fender and Gibson, with tweaks to the shapes making them somewhat more different – and avoiding lawsuits).
ESP guitars are made for hard rock and metal players, and their brand is closely associated with that genre (with several players moving to ESP after Jackson Guitars – once king of the metal guitar hill – was bought out by Fender).
The Viper follows the line of guitars based on other models. Looking at it closely, you can see that it is clearly inspired by the SG.
However, the body is more offset (think of the lines of a Fender Jazzmaster, where the shape is a bit skewed), almost looking like it has a hint of Strat DNA in the two cutaways.
The current Viper model does have simplified controls (a single volume and tone knob), and the option of either passive Seymour Duncan pickups, or active EMG pickups.
There are also different tonewood options available.
Based on the info, various configurations are available through their dealers, or players can configure their dream guitars.
Bruce Kulick of Kiss fame is a famous Viper user, as well as Pepper Keenan from Corrosion of Conformity and James Hetfield from Metallica.
Main differences between the Gibson SG and the ESP Viper
The differences between the two are quite stark.
Both share a similar body shape (with the Viper's being more offset), and both are made of mahogany, with mahogany necks that are set into the body.
Both have the same scale length of 24.75". However, this is where the similarities stop.
For electronics, Gibson keeps it traditional with the PAF-style humbuckers, or P-90 pickups.
Their electronic configuration does offer more tonal options when balancing volume and tone between pickups with the four knobs.
ESP keeps it simple with just one master volume and master tone, removing many of the tonal variations.
The Viper is also ready to rock with a cherry-picked selection of pickups from Seymour Duncan (such as the Alnico Pro II set famously used by Slash), or active EMG pickups (a staple of players such as James Hetfield and Zakk Wylde).
For woods and finishes, Gibson has a couple of models that offer more "modern" finishes beyond the classic natural or black finishes.
The bodies of their guitars also stick to a strict recipe of mahogany for their bodies and necks.
ESP really shines here in their differences, offering different wood caps for the guitar (including some gorgeous figured maple tops, injecting some Les Paul aesthetic and tone) and dozens of different color schemes!
As far as price, Gibson's SG range runs between $1,200 to $6,700 depending on the model. ESP's Viper is more expensive than some of Gibson's less-expensive offerings with a base price of $3,799 and increasing from there depending on woods, finishes, and hardware choices.
Which one should you get?
Both guitars wear their musical pedigree really well and offer a clear choice for the player based on their needs.
If you're into classic rock, heavy rock, or are looking for a more versatile guitar, the SG's electronics and place in the guitar pantheon are what you're looking for.
If you're into heavy rock or metal or want the SG aesthetic with more modern stylings and electronics, go with the ESP Viper.
If you're a bit more on a budget and want something different, there is always the option of finding a quality SG at a used price, and modifying it with different pickups and hardware similar to ESP's offerings, giving you the best of both worlds.
Also, remember that LTD and Epiphone also make more affordable versions of these models!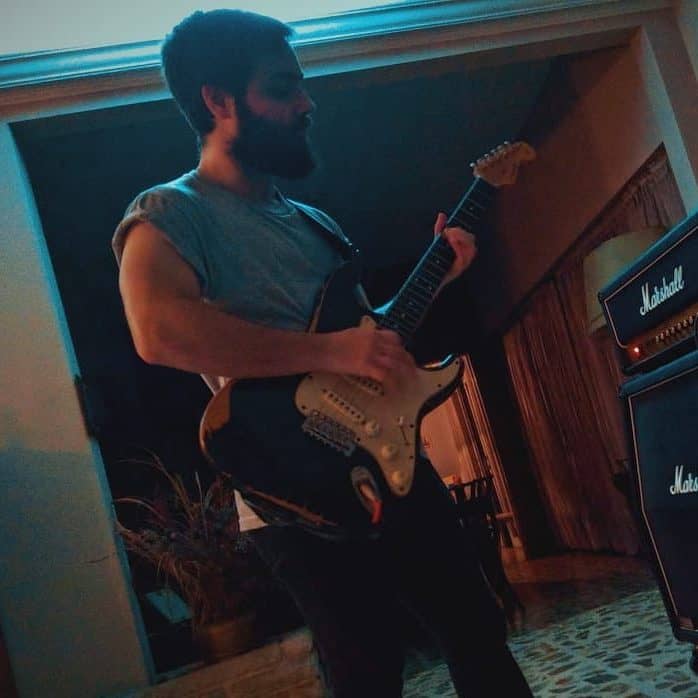 Hello there, my name is Ramiro and I've been playing guitar for almost 20 years. I'm obsessed with everything gear-related and I thought it might be worth sharing it. From guitars, pedals, amps, and synths to studio gear and production tips, I hope you find what I post here useful, and I'll try my best to keep it entertaining also.