In the early days of Gibson building solid-body guitars, they hit the nail on the head when it came to iconic guitar designs; the Les Paul (arguably the most popular), the SG, the Flying V, and the Explorer.
Just reading those models probably immediately conjures up images of known players rocking out with one of these guitars.
The main differences between the Flying V and Explorer come down to their shape, wood selection, weight, hardware, and electronics. Some of these differences need to be considered to know which one is right for you.
Don't let the shapes fool you into thinking you need to be a metal god to use these instruments.
These guitars have found their way into several genres. Pick your aesthetic and let 'er rip!
Gibson Flying V history and features
Looking to compete with the sleek lines of the Fender Stratocaster, Ted McCarthy, the president at Gibson Guitars during the 1950s, wanted a line of futuristic-looking models that would set them apart.
The Flying V made its debut at the 1957 NAMM show and initially bombed, with less than 100 guitars being made.
Its popularity did pick up after the guitar found its way into the hands of Dave Davis, Lonnie Mack, and (probably most iconic), blues legend Albert King.
The original Vs were made of Korina wood (though several other kinds of wood were used in various production models over the years) and typically feature two humbucking pickups.
Bridges varied between fixed bridges, Vibrola tremolos, and even Bigsby tremolos (thanks to a metal bar being affixed into the "v" to allow for proper installation).
At the time of writing, Gibson offers new Flying Vs with the least expensive and mid-priced ones being made with mahogany, and the pricier ones being made of Korina.
Famous players who wield these instruments of rock (whether by Gibson or one of their competitors) have included Michael Schenker, KK Downing from Judas Priest, Randy Rhodes, and the aforementioned Albert King.
Gibson Explorer history and features
Much like the Flying V, the Explorer was introduced in 1958 during Gibson's run of futuristic-looking instruments.
Its design is about as far from the V as you can get, featuring sharp angles across the entire body, as well as the famous "hockey stick" headstock (now a staple in modern "metal" guitars).
The Explorer also suffered from a lack of popularity as the V, selling even less than the other. After being discontinued in 1963, Gibson started the run again in 1976 after competitors' versions of the guitar (notably Hamer) started selling.
Like the Vs, the Explorers were originally made with Korina wood (with other variations throughout the line), as well as two humbucking pickups.
They also featured various bridge styles, notably tune-o-matic fixed bridges or the Vibrola tremolos.
And, like V, at the time of writing, Gibson offers different configurations of the Explorer, the least expensive ones being made of mahogany, to pricier versions made with Korina.
Players who've played these instruments (again whether or not they were made by Gibson) include Rick Neilsen from Cheap Trick, James Hetfield from Metallica, and Albert Collins from Lynyrd Skynyrd.
Main differences between the Gibson Flying V and the Gibson Explorer
Well, let's start with the main difference, which is the shape! These guitars could not be more different from one another.
Both guitars are bigger than the average solid-body electric and each has its pros and cons.
Explorers are easier to play while sitting down like a typical solid body, unlike the V shape.
Some players get around this issue by placing the interior of the V shape on their leg, though you may not like the position or higher angle that the guitar sits at for playing.
That said, because of the larger size, Explorers are a bit harder to navigate on smaller stages.
Both guitars have similar stock pickup configurations with two volume knobs, one master tone control, and a three-way switch.
If one searches for different iterations on sites like Reverb, variations do exist in some older models (three pickups, different pot configurations, etc.)
As far as the weight goes, many players have said that the Explorer has more of it than the Flying V, which is unsurprising considering its larger size.
The body wood will also factor into this depending on if your guitar is made of mahogany or Korina (the original Vs were made of mahogany, but made the switch to Korina when the former ones were deemed too heavy.)
As far as differences in tone, players have espoused that Korina is a bit brighter and more energetic than mahogany (though not as much as maple).
These guitars also use a single wood for their bodies, unlike the maple-mahogany combination used on most Les Pauls (which offers the warmth of mahogany with a nice top end – both sonically and visually – of maple).
Gibson's current offerings only come in those two kinds of wood, so if you have a preference for a different tonewood (alder, basswood, etc.), you may want to look at other guitar brands that offer similar shapes in different woods (Hamer, Dean, Jackson, etc.)
Which one should you get?
If you want a Gibson-brand guitar, the differences between the two tonally are slight (comparing guitars with the same tonewood), so it does come down to your personal preferences for aesthetics.
Both guitars have had a reputation as being guitars for heavy metal, but if you play modern or classic rock (both U2 and Lynyrd Skynyrd have featured Explorers on their early records, for instance) you will also be covered satisfactorily.
If you have a penchant for playing while sitting down, the Explorer would be the better choice, while a Flying V offers a bit less weight, making it a bit easier on the shoulders for those long gigs.
Gibson does have a limited offering of woods, controls, and finishes. If these are not up your alley, other brands offer their takes on these shapes that may better suit your needs.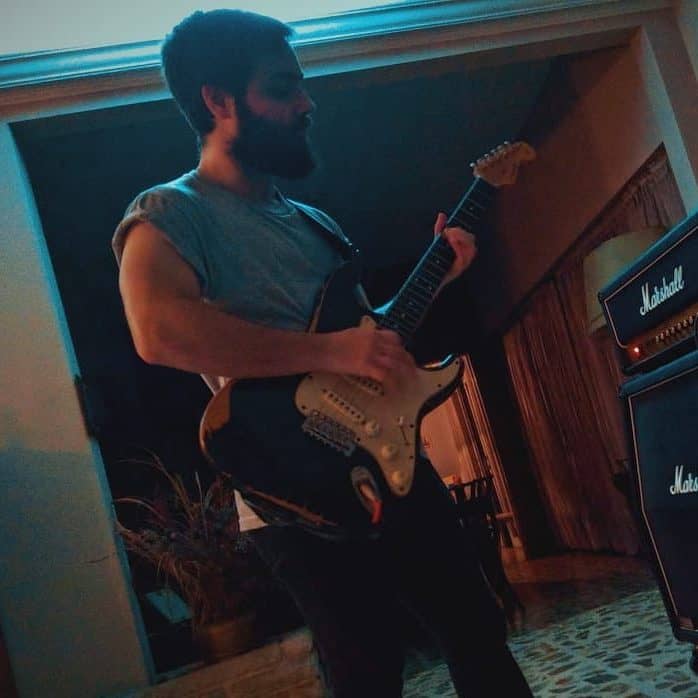 Hello there, my name is Ramiro and I've been playing guitar for almost 20 years. I'm obsessed with everything gear-related and I thought it might be worth sharing it. From guitars, pedals, amps, and synths to studio gear and production tips, I hope you find what I post here useful, and I'll try my best to keep it entertaining also.