Many guitar players enjoy modding and upgrading their instruments. It's a big market and one of the most common and effective upgrades is replacing pickups.
If you are searching for a passive bridge humbucker and distortion is your playground, DiMarzio offers a lot of choices for heavy tones. Seriously, there are A LOT of choices.
The Super Distortion and X2N pickups not only differ in the amount of output but have some differences in their EQ response as well, with a more balanced tone coming from the X2N. But most famous guitarists have preferred the lower gain and heavier bass response of the Super Distortion.
Unfortunately, pickups aren't easy to try out like amplifiers or effects pedals are. You usually have to purchase and install them before you know exactly what you're dealing with so they are a pretty big investment of your time and money.
DiMarzio's Super Distortion and X2N are two of their most famous pickups so let's take a closer look at some of the advantages of each.
DiMarzio Super Distortion's main features
The Super Distortion is the pickup that made DiMarzio a famous company. In fact, it is said to be the first of aftermarket pickups. Its history goes all the way back to 1972 and has been used by many famous guitarists over the years.
As the name implies, it is a high gain pickup designed to push (tube) amps harder than the original guitar manufacturer pickups. It features exposed pole pieces and no cover with a famous cream color.
DiMarzio provides a lot of information on their website but since we are interested in examining two pickups, here are some of the specifications for the Super Distortion for easier side-by-side comparison.
| | | | | | |
| --- | --- | --- | --- | --- | --- |
| Output | Bass | Mid | Treble | Magnet | Resistance |
| 425 mV | 8 | 7.5 | 5.5 | Ceramic | 13.68 kOhm |
Players that use it
There are plenty of musicians who have used the Super Distortion. Here are a few notable players:
Phil Collen / Vivian Campbell (Def Leppard)

Adrian Smith / Dave Murray (Iron Maiden)

Paul Gilbert (Mr. Big / Racer X)

Kurt Cobain (Nirvana)

Ace Frehley (Kiss)

Randy Rhoads (Quiet Riot / Ozzy Osbourne)

Eddie Van Halen (Van Halen)

Tom Scholz (Boston)
Sound samples
You can check out some tones as well:
DiMarzio X2N main features
DiMarzio later introduced the X2N pickup in 1979 and it remains their highest output pickup.
Its design uses dual blade pole pieces instead of more traditional exposed pole pieces, which DiMarzio says give it a more balanced tone. So in relation to the Super Distortion, it has a flatter EQ output.
| | | | | | |
| --- | --- | --- | --- | --- | --- |
| Output | Bass | Mid | Treble | Magnet | Resistance |
| 510 mV | 5.5 | 6.5 | 6.5 | Ceramic | 15.83 kOhm |
Players that use it
The X2N doesn't have quite the roster of famous users as the Super Distortion but here are some to check out:
Phil Collen (Def Leppard)

Zoltan Bathory (Five Finger Death Punch)

Alexander Lee (Holy Grail)

Buckethead (Buckethead)

Tom Delonge (Blink-182 / Angels & Airwaves)

Chuck Schuldiner (Death)

Michael Romeo (Symphony X)

Sound samples
Here are some X2N tones to hear for yourself:
Finally, here is a video comparing the two pickups.
Main differences between the DiMarzio X2N and the Super Distortion
The Super Distortion and X2N pickups actually share a lot of qualities.
They are both passive (no battery), are designed for use in the bridge position of solid body guitars, and can be split for single-coil tones.
Regarding differences, the X2N doesn't just offer more gain, it features a slightly better treble response and considerably less bass than its predecessor, thanks to its blade-style pole pieces.
This could be beneficial if you are having trouble cutting through the mix when you record or perform. Then again, maybe you prefer the heavier bass response of the Super Distortion. It's all about the tone you are chasing.
For players who use 7-string guitars each pickup can also be purchased for this style but for the distant outliers who play 8-string guitars, only the Super Distortion is available.
Lastly, the Super Distortion lists for about $90 but going for those 85 extra millivolts of output in the X2N model will set you back $107.
Here is a simple comparison of what I find to be the most important qualities.
| | | | | | |
| --- | --- | --- | --- | --- | --- |
| | Output | Bass | Mid | Treble | Price |
| Super Distortion | 425 mV | 8 | 7.5 | 5.5 | ~$90 |
| X2N | 510 mV | 5.5 | 6.5 | 6.5 | ~$107 |
Which one should you get?
The Super Distortion is a classic and historically the winner between the two pickups. A look at the artists who have used it reveals a range from classic rock to heavy metal to grunge.
Meanwhile, the X2N is mostly popular in genres like punk, heavy metal, and death metal. It seems to be a little more suited to extremes or subgenres.
Since pickups are only a small piece of your signal chain, the cost can be important and that brings us to the used market.
Since the Super Distortion has been around longer and is more popular there are probably more available on the used market, which should lead to better deals.
A quick search on Reverb.com for items in the US showed the Super Distortion for as low as $65, about 30% cheaper than new. But the cheapest used X2N in the US was $85, only about 20% off new: something to consider if money is tight.
I guess if you are playing punk or heavy metal and want something extreme then the X2N might be worth the extra investment. But there's nothing wrong with going the classic route and the Super Distortion is the clear winner in popularity among famous guitarists.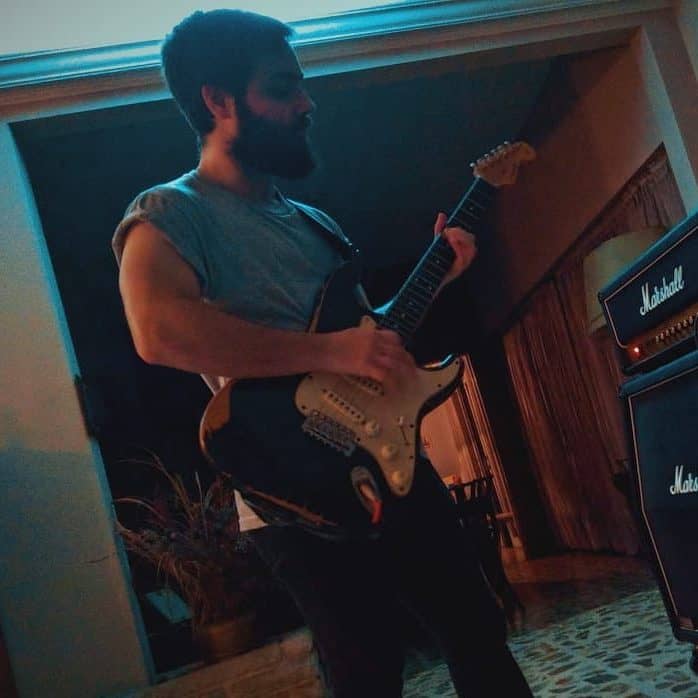 Hello there, my name is Ramiro and I've been playing guitar for almost 20 years. I'm obsessed with everything gear-related and I thought it might be worth sharing it. From guitars, pedals, amps, and synths to studio gear and production tips, I hope you find what I post here useful, and I'll try my best to keep it entertaining also.