New beginnings often come with a laundry list of emotions, challenges, and excitements.
On the one hand, you get to let go of an old life that might have been dysfunctional or limiting, but on the other hand, you're facing a new world with new challenges.
Some people choose new beginnings, while others have new beginnings thrust upon them, but regardless, it's how we choose to face them that decides whether we thrive or wither.
Many of us often ponder these things and musicians have been no exception, so we have a ton of music centered around new beginnings, which is what we're listening to today!
1. Here Comes the Sun – The Beatles
Here Comes the Sun is about the return of Spring after a long Winter and the new beginning of a life that erupts as the sun breaks through the clouds for the first time.
It's a perfectly optimistic song about new beginnings and it makes for a perfect song to start any journey into the unknown.
2. New Morning – Bob Dylan
Another optimistic oldie from the 70s (1970 to be exact) New Morning is Bob Dylan's easy-feeling song.
It's optimistic and bright in its composition, which is perfect for a new beginnings song.
In it, Dylan sings about a new day and describes every aspect of it, from the crowing rooster to the blue clouds to the special person he's spending it with.
I guess that's what makes new beginnings better, after all, beginning anew with a companion.
3. Today My Life Begins – Bruno Mars
Bruno Mars took a stab at a new beginnings song, with both a reflection on the pains of the past and a break into a powerful chorus to uplift the broken spirit.
Today My Life Begins is about the new beginning after overcoming the mountain and the climb.
4. Starts with Goodbye – Carrie Underwood
Carrie Underwood took the difficulty of a breakup and shaped it into a hopeful song about a new beginning after letting and moving on.
It's a really powerful ballad to empower a weary heart, uplifting the spirits and pushing you forward to a new dawn.
5. I Can See Clearly Now – Johnny Nash
Some people have assumed (incorrectly) that this song is about suicide.
It's not, it's a song about hope and encouragement for people who've experienced adversity in their life and found the strength to overcome it.
It was also featured in Cool Runnings, a movie about underdogs overcoming the odds to become a successful bobsledding team.
6. Begin – Shallou Ft. Wales
A bit of an EDM vibe in this song.
Begin is more a catchy beat and melody that tells of a new beginning and waking up and changing your mind.
I like the piano melody that runs throughout the song, it makes you feel like you can just dance through all your troubles.
7. New Rules – Dua Lipa
New Rules is a song about moving on from a bad ex and having to stay away from them.
It's about treating yourself with the same care you'd give a friend as far as following good advice.
It tells a story of how you often have to start living by a new set of rules and values if you want your situation to change, delivered in a nicely wrapped pop tune.
8. Wanna Be Startin' Something – Michael Jackson
Wanna Be Startin' Something was something Michael Jackson wrote for his sister Latoya.
The song touches on the idea that new beginnings can sometimes be stressful, or at least born from stressful situations.
In this case, the majority of the song is a tense and almost confused expression about different people who are either troublemakers or thoughtless action-takers.
9. New Beginnings – Daydreamer
New Beginnings is closer to an instrumental than a song in the widely accepted sense, but it's a track filled with hopeful tension.
The notes make you want to leap into a rising sun and take on a new day.
There are some lyrics, but the majority of this short and sweet song is about the music, laid bare for your ears and your heart, building up to a crescendo and dropping right back down at the last moment.
10. Start Again – Seven Lions feat Fiora
Start again is a song about leaving behind a life and starting from the broken pieces in a sense.
The song tells of a past life with someone who brought the narrator down and told them they were wrong, perhaps for having hope in better things.
I suppose we can all relate to that at some point, having to live with other people's limited beliefs holding us back; but as the song says, we "face down the end, rise and start again."
11. Brand New Day – Dizzee Rascal
This was one of Dizzee Rascal's more self-aware songs off his debut album, singing about his life growing up and the friendships he had that faded with time.
This song is a little more hardcore than some of the other songs on the list, but that's kind of what rap is about, it's raw and doesn't pull punches.
Brand New Day was Dizzee Rascal's way of showing his old friends that he wouldn't be swayed back to their way of thinking, looking forward instead of dwelling in the past.
12. First Day Of My Life – Bright Eyes
Released back in 2005, First Day of My Life is about the moment you decide to really start living.
It's funny how you can go through life in a daze, sleeping awake, but this song is about waking from that blind daze and feeling love for the first time.
It's a beautiful love song about new beginnings with the one you love, given to us in a simple acoustic song, which is often the way to do it best.
13. Starting over – Chris Stapleton
Chris Stapleton has one of those country voices that is just so good, it doesn't sound like country music (if that makes any sense).
Again, new beginnings are portrayed by leaving a dusty old town and setting out for a new place.
Starting over was something he wrote when he decided to delete everything from his social media and start anew.
14. Pack It Up – Pretenders
Pack it Up was the pretenders' jab at the commercial music industry and kind of their way of saying they'll be leaving the greedy fat cats behind and doing their own thing.
The song is a really clever piece of artistic expression, with the band laying radio ads from the time underneath their song.
The audio is just barely recognizable, but it was their way of saying "why not just play your ads over my song."
15. Closing Time – Semisonic
Closing time is that song from the late nineties that pretty much everyone knows.
Closing time is a clever metaphor about both having to go home after final drinks to start a new day and about the birth of Dan Wilson's daughter.
The song has been used multiple times across media and Wilson originally wrote the song with the intention of being a set-closing song since the band was getting tired of playing If I Run over and over again.
It was only halfway through the writing of the song that he realized it was about birth.
Closing Time represents the birth, hence the lyrics "turn all of the lights on over every boy and every girl."
In a sense, this song is about the greatest new beginning, since birth is something we all experience (I hope) and it's probably the greatest adventure anyone ever has, if you live it right that is.
Lastly, the ending of the song is a quote from the stoic philosopher Seneca.
16. Dusk til Dawn – Zayne & Sia
17. Godspeed – Frank Ocean
18. The Weight – The Band
19. I Will Always Love You – Whitney Houston
20. Follow the Sun – Xavier Rudd
21. Everything has changed – Ed Sheeran and Taylor Swift
22. Feeling Good – Nina Simone
23. Brand New – Ben Rector
24. We've Only just Begun – the Carpenters
25. Brand New Day – Sting
26. Waking Light – Beck
27. Begin Again – Purity Ring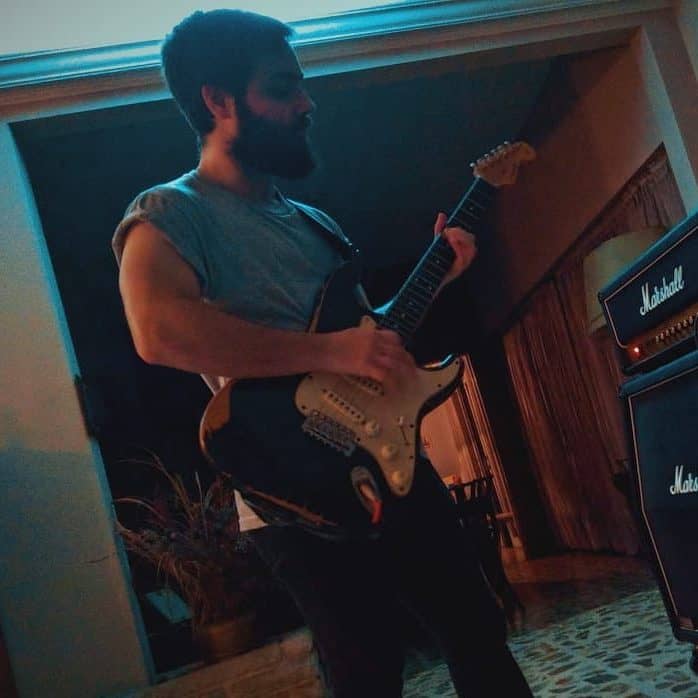 Hello there, my name is Ramiro and I've been playing guitar for almost 20 years. I'm obsessed with everything gear-related and I thought it might be worth sharing it. From guitars, pedals, amps, and synths to studio gear and production tips, I hope you find what I post here useful, and I'll try my best to keep it entertaining also.