February conjures many things.
For some, it is one of the closing chapters of winter.
For others, it's that valentine's day love that's in the air (and possible panic shopping for a gift for that special someone).
Many a person have crafted songs about and around February, whether of love, loss, or other subjects. Here are eight songs to add to your playlist.
1. "February Air" – Josh Groban
We begin with a song from the masterful singer, Josh Groban.
This song, from the 2006 album Awake, is a soaring power ballad (in the vein of the album's more famous cut "You Lift Me Up") with an epic scope. It is a song about loss and hope for an eventual reunion.
This one should not be ignored by fans of Groban and great ballads.
2. "February Stars" – Foo Fighters
In an album full of bombast, 2007's The Color And The Shape, the Foo Fighters take a light break from the rock of "Monkey Wrench" and "My Hero" with this very Beatle-Esque (the drum sound feels like it came from Ringo's playbook).
The song is about hanging on and finding solace in one's self.
Not one's to take their foot off the gas for too long, the song letter kicks into overdrive, giving us the grunge equivalent of a power ballad. Not a band one either.
3. "February Air" – Lights
We now move from ballads to this excellent pop fare from Canadian songstress Lights.
In this track, from the 2009 album The Listening, the lyrics sound of a relationship that appears to be in trouble, with the protagonist asking the other not to let her go, highlighting how they know each other like the back of their hands.
Light's delivery is very unique, going from full voice to wipers with ease over a catchy synth-pop backdrop.
4. "Xmas in February" – Lou Reed
Lou Reed has been a rock staple ever since his time with the Velvet Underground.
He can paint vivid pictures of the characters in his songs ("Walk On The Wild Side", arguably Reed's biggest solo hit, is a prime example).
This track, from his fantastic 1989 album New York, is no exception.
What we hear about is Sammy, who has returned from the Vietnam War, and the troubles they face once he got home, from drug addiction to divorce, to hard times.
No other song speaks of constant loss and struggle than this one.
5. "My Funny Valentine" – Frank Sinatra
In switching over to the theme of Valentine's Day, we have to talk about "My Funny Valentine".
This song, written by the legendary duo of Richard Rodgers and Lorenz Hart, has become one of the great standards, with over 600 different recordings by different artists.
The protagonist pokes a bit of fun at their romantic interest, ultimately affirming that they love them just the way they are.
For this list we have Frank Sinatra's version from his 1954 album Songs For Young Lovers, performed as only Ol' Blue Eyes can do it.
The delivery is as smooth as you expect, with the feelings of the lyrics being properly conveyed in his performance. One for your Valentine's Day playlist.
6. "My Valentine" – Paul McCartney
Ol' Macca has written his share of love songs (if "My Funny Valentine" has over 600 different recordings, it doesn't hold a candle to Paul's "Yesterday" which has over 2,000 different recordings and versions).
We turn to 2012's Kisses On The Bottom for this beautiful ballad takes inspiration from the great songwriters from the classic era of pop music (think of the music that came from the Brill Building and Tin Pan Alley), written as a tribute to his wife Nancy Shevell.
The music oozes that classic pop influence with Paul's great vocal delivery.
7. "February Seven" – Avett Brothers
A great folk/Americana track from The Avett Brothers' 2012 album The Carpenter, the lyrics speak of a protagonist who is searching for something, and keeps finding things that do more harm than good, however, he keeps trying ("I'm rested and I'm ready to begin").
The music offers a sense of aspiration and hope for our hero; we hope he finds what he's looking for.
8. "February 2017" – Charli XCX
We end our list with this pop gem from the 2019 album Charli.
The lyrics speak of a protagonist who is feeling immense guilt for what she did to a past lover, hoping and asking for their forgiveness.
The music itself is very modern pop, with a sparse arrangement and heavily treated vocals (autotune to 11 for the T-Pain effect, am I right?).
If you like modern pop music, this song should be right up your alley.
9. February 3rd – Jorja Smith
To close things off, we have a soft tune by Ms. Smith, where she sings about a failed relationship.
The song was originally featured in the HBO series "Insecure", and its R&B vibe alongside its very real lyrics feels like a great match for a show with that title.
Jorja's angelical vocals are paired with a moody electric Rhodes piano, both supported by a boom-bap beat that ties everything together perfectly.
You have to listen to it.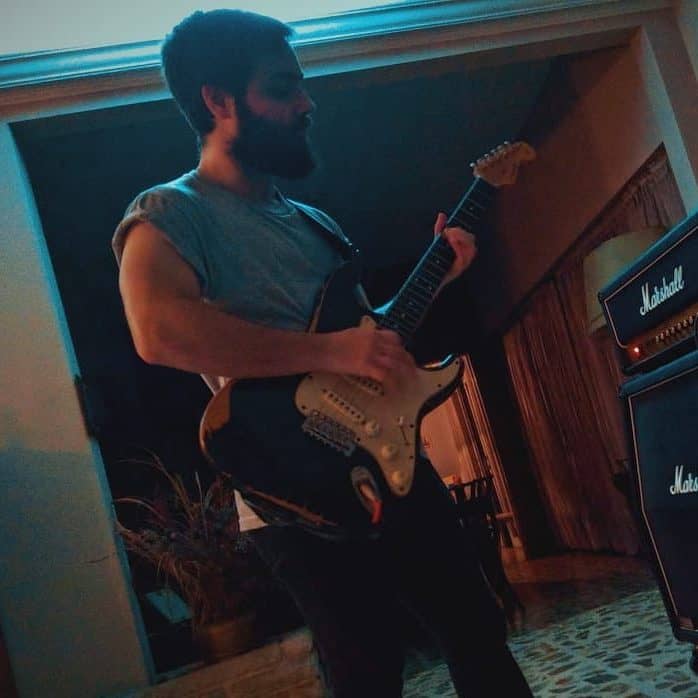 Hello there, my name is Ramiro and I've been playing guitar for almost 20 years. I'm obsessed with everything gear-related and I thought it might be worth sharing it. From guitars, pedals, amps, and synths to studio gear and production tips, I hope you find what I post here useful, and I'll try my best to keep it entertaining also.