My perspective on divorce: sometimes it's necessary, but when it's always worth trying to talk about and resolve issues before taking such a huge step unless the relationship has become abusive.
Regardless, it's a difficult situation for anyone, especially when kids are involved.
Splitting up is often an ugly process, with lawyers circling like jackals to try to egg people on to further destroy each other.
Today's list is all about songs about divorce, and maybe you're going through one or considering it, so hopefully, some of them can give you a new perspective on it.
1. D‐I‐V‐O‐R‐C‐E – Tammy Wynette
Tammy Wynette released this song all the way back in 1968 and was a No.1 hit in the country genre.
The song is a pretty sad message centered around a child in the song, with the parents spelling out words they don't want him to understand, from "toys" to "surprise" to "divorce".
It's a great illustration of how divorce doesn't just affect the adults, but hurts the children involved too.
2. Family Portrait – Pink
Family Portrait is a song about a broken home told from the perspective of a 9-year-old Pink.
The song is a dark and sad topic with the piano mixed in giving the song a cloudy tension while Pink delivers her lyrics.
Pink stated in an interview that the song was based on a poem she wrote when she was 9 and her parents got divorced.
3 & 4. I Can't Make You Love Me – Bon Iver/Bonnie Raitt
This is one of Bonnie Raitt's biggest songs from her grammy award-winning album Luck of The Draw.
It's inspired many singers to cover it and I've included Bon Iver's version of it as it's my favorite cover.
The song was written about someone experiencing the pain of unrequited love.
I Can't Make You Love Me was written by Mike Reid and Allen Shamblin, with Reid having stated that he was inspired to write the song from a newspaper article he read where a man drunkenly shot up his girlfriend's car and when asked why he said: "I learned… you can't make a woman love you if she don't."
5. I Will Survive – Gloria Gaynor
I Wil Survive is definitely a song about breaking up with someone, but Gaynor was going through a very different struggle when she decided to sing this song after suffering a fall and injuring her back, being left in hospital for six months.
The song was written and produced by Dino Fekaris and Freddie Perren.
They gave the song an admittedly minimalistic arrangement for a disco song, contrasting the music of the day that was often overcrowded and overproduced, making Gaynor's version stand out.
6. Highway 20 Ride – Zac Brown Band
An upbeat song from The Zac Brown Band. The song is about how the narrator travels on the Highway 20 route every other Friday to fetch his son as his ex-wife has won custody of his son due to their divorce.
The chorus breaks into a more reflective look at the situation, but it's a pretty nice song about divorce from a father's perspective.
7. Better In Time – Leona Lewis
Better In Time was Leona Lewis's second single from her debut album to reach the top 20 when she released it.
A pretty big accomplishment if I may say, but that's not the focus here.
No, this song is about a woman singing about how she can't forget her ex, but that it will get better with time.
8. Someone Like You – Adele
Someone Like You is Adele's other sad song about unrequited love.
In it, she sings about an ex that has moved on and started a life with someone else and while Adele is still attached, she wishes him the best.
9. I Cried All the Way to the Bank – Norma Jean
A fun (sort of) twist on the saying "laughing all the way to the bank", Norma Jean sings about how in her divorce, she has received much of her ex-husband's wealth, but what she really wanted was his love.
The song discusses the view that money isn't able to fulfill her desires and won't keep her warm at night.
Seems to be a song where the main issue is unrequited love.
10. Got My Name Changed Back – Pistol Annies
A fast-paced country song, Miranda Lambert's voice is a little monotonous in this song, but the attitude is pretty catchy if nothing else.
It's almost a mixture between country and punk, with a few guitar solos sprinkled throughout the song and the hook splashed throughout.
It's a song about a woman who is determined to change her surname back to her maiden name to undo the memory of her old relationship with a man who cheated on her.
It seems to be a rebellious-natured song which is a far cry from the often sobby heartbreak country music.
11. Ms. Jackson – OutKast
Ms. Jackson is a song I've written about before and it's one of Outkast's biggest hits.
It was a song with a lot of history to it due to the fact that it was written around a controversial rumor that had been floating around regarding Andre 3000's attitude toward his baby mama.
In the song, Andre addresses his ex's mother, stating the facts about her daughter's relationship with him and righting the misconceptions.
It's less a song about divorce and more about the aftermaths between family members and soured relationships, all delivered in a really catchy tune.
12. Divorce Separation Blues – The Avett Brothers
13. Because of You – Reba McEntire
14. One Way Ticket (Because I Can) – LeAnn Rimes
15. I'm Still Standing – Elton John
16. The Great Divide – Neil Young
17. Give It Away – George Strait
18. A Little Bit Stronger – Sara Evans
19. Silver Lining – Rilo Kiley
20. Somebody That I Used to Know – Gotye
21. Roses – OutKast
22. Stay Together for the Kids – Blink-182
23. Better By Myself – Hey Violet
24. Burn – Usher
25. 50 Ways to Leave Your Lover – Paul Simon
26. We Are Never Ever Getting Back Together – Taylor Swift
27. What Hurts The Most – Rascal Flatts
28. Ways to Say Goodbye – Train
29. Wrecking Ball – Miley Cyrus So What – Pink
30. Starting Over Again – Dolly Parton
31. She Got the Goldmine (I Got the Shaft) – Jerry Reed
32. We Just Disagree – Dave Mason
33. Stronger (What Doesn't Kill You) – Kelly Clarkson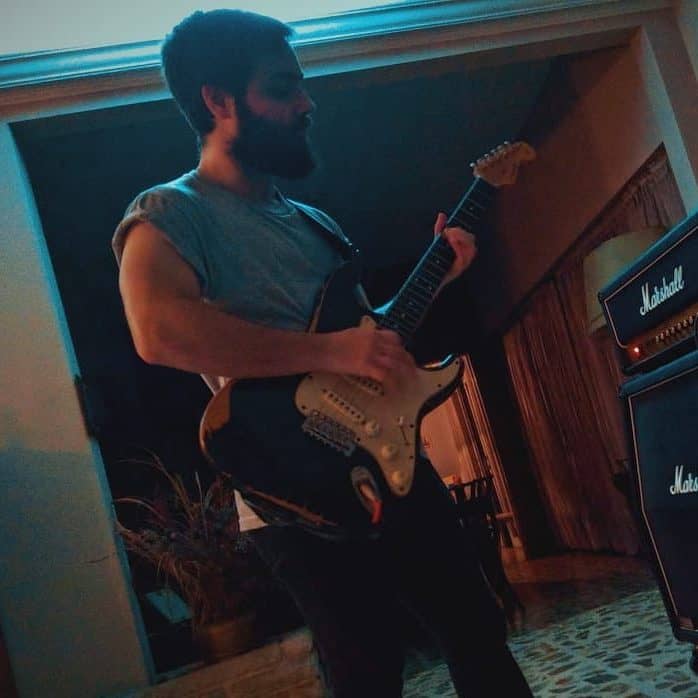 Hello there, my name is Ramiro and I've been playing guitar for almost 20 years. I'm obsessed with everything gear-related and I thought it might be worth sharing it. From guitars, pedals, amps, and synths to studio gear and production tips, I hope you find what I post here useful, and I'll try my best to keep it entertaining also.