For many of us, karaoke is a great pastime and we often do it with friends.
Singing together always makes it better, and it's even more fun when a song is made to be sung as a duet.
This list is for just such occasions, for those of you who want to sing a duet with your best friends or loved ones (or someone who's both).
1. Don't Go Breaking My Heart – Elton John with Kiki Dee
If you sing karaoke, you've probably heard of this song.
Elton John and Kiki Dee make a perfect male and female harmony in this song with its uptown Motown style and catchy lyrics.
It's always a winner.
2. Endless Love – Lionel Richie and Diana Ross
Named the greatest song duet of all time by Billboard, this song is sung with both vocalists declaring their "endless love" for one another.
The song has been covered by plenty of musicians, including Shania Twain, Luther Vandross, and Mariah Carey, to name just a few, so why not add you and your partner to that list?
3. Islands In The Stream – Dolly Parton and Kenny Rogers
Two country giants in this song, and what a great song it is.
The nice thing about Kenny Rogers and Dolly Parton is that neither of their vocals involves jumping around on octaves and doing crazy falsetto runs like in pop music.
It's a beautiful love ballad that anyone, as long as they can hold a tune, can sing.
4. Shallow – Lady Gaga and Bradley Cooper
I'm generally not a big fan of Lady Gaga, and I didn't even know Bradley Cooper sang before this song, but what a hit it is and was when it was released.
Gaga originally wrote this song for the movie "A Star is Born" and I must add that country music really suited her voice.
The male vocals are the easy part, so hopefully, if you have a female singer with you, she has the chops for this one.
5. The Time of My Life – Bill Medley and Jennifer Warnes
Used as the theme song in the 1987 film, Dirty Dancing, we almost wouldn't have this great hit today if it weren't for the persistence of the filmmakers.
Bill Medley and Jennifer Warnes both initially turned down the offer to sing this song, but later changed their minds, both for different reasons.
Song history aside, this makes for a great hit of nostalgia for a couple's song.
6. You're The One That I Want – John Travolta and Olivia Newton
If you're old enough to pay for your own karaoke and drinks, you've probably watched Grease.
It was still a hit movie decades after it was released and a lot of the songs have been immortalized, but none so much as "You're The One That I Want."
It's upbeat and catchy and makes for a great duet song for any occasion.
7. I Got You Babe – Sonny and Cher
Another really easy-to-sing duet song.
This is probably before a lot of our readers' times but it's something many will recognize.
The simplicity of the vocals makes for a perfect duet song, especially for hobby karaoke singers.
8. Empire State of Mind – Jay Z and Alicia Keys
Empire State of Mind is a good karaoke song for those of us who can't really sing but can rap well.
Its hip-hop beat is instantly recognizable and has been a staple of mainstream culture since its release.
Jay Z isn't a super fast rapper, so it makes for a fun karaoke song, the female part is just as catchy.
I personally enjoy the mix of the production, with the addition of some simple piano keys being struck in the background of the beat, it gives the song a sense of class to go along with its theme.
9. Lost That Loving Feeling – The Righteous Brothers
Lost that Loving Feeling is a duet between two male singers.
For a bass and an alto/ soprano if you will.
That just means for someone with a low singing voice and someone who can sing higher notes.
This was released all the way back before they had color television and used a technique called "wall of sound" to record.
10. Just Give Me A Reason – Pink and Nate Ruess
Everybody knows this song.
When it came out, I think there wasn't a single teen in the mainstream not listening to it, and your mom probably sang along too.
This song is a bit of a sadder love song with a glimmer of hope throughout the lyrics.
It makes for a good duet number if you're both into being a little emo.
11. Senorita – Camila Cabello and Shawn Mendez
Released back in 2019, Senorita is a pretty spicy pop duet that was an instant hit from the moment it hit the internet.
The chemistry between the singers is notable and was lauded throughout the studio recording, so if you're going to be singing this with someone, hopefully, you guys can bring that same fire to the song.
12. Love The Way You Lie – Eminem and Rihanna
Another rap song mixed with a pop vocal.
With Rihanna adding a constant refrain while Eminem tells a story of a toxic relationship, this song is considered a masterpiece despite its topic.
It's a really cool song to listen to regardless, and acts more as a cautionary tale, I suppose, but if you can rap, this makes for a great karaoke track.
13. My Boo – Usher and Alicia Keys
If you're more into R&B then this song is more for you.
My Boo is a love song about two ex-lovers who still have feelings for each other.
This song makes for a catchy karaoke song that you can sing for fun, but don't overthink the lyrics you should probably sing this with your current partner if you don't want to get into trouble.
14. Broken Strings – James Morrison and Nelly Furtado
James Morrison has a knack for writing some good songs, and with his airy-whiskey sounding voice, if you can match it with a good female singer, you guys will have a lot of fun singing this song.
It's a bit of a sad song, but a lot of love songs are anyway.
15. Somebody That I Used to Know – Gotye and Kimbra
Another song about ex-lovers.
When this song came out, it was played everywhere and everyone heard it, and for good reason.
This song manages to be pop in its content, but unique in its arrangement and I think that's what makes it such an earworm- the weird sounds in the song.
Regardless of whether you can sing or not, this song makes for another great karaoke number to try out.
16. Stan – Eminem, and Dito
Even if you don't like rap, this song hits a spot in a lot of people's hearts.
For me it's the well-written story that Eminem tells, making it easy to empathize with the fictional character of Stan.
The song features singer Dido, and in the music video, she can be seen as Stan's girlfriend who he abuses and later kills.
Overall, it's an emotionally touching song and if you can rap it, you'll probably have a lot of silent listeners to enjoy your performance too.
17. When You Believe – Whitney Houston and Mariah Carey
Something for female vocalists who want to sing as a pair, this song was composed for the film The Prince of Egypt back in 1998.
It's a lovely Disney-esque song for you to give a try. Fair warning though, Houston's range is pretty big in this song and so is Carey's, so be prepared.
18. Perfect – Ed Sheeran and Rihanna
I saved the best for last it seems with this song (not really, I just thought about it last).
Perfect was originally a song that Sheeran wrote for a single male voice, but later on, Rihanna joined in with a few adjustments to the lyrics too.
It's a great song to sing that will definitely have the crowd silent and listening if you do it right.
19. Up Where We Belong – A Gentleman and An Officer
20. Easy Lover – Phill Collins and Philip Bailey
21. Telephone – Lady Gaga and Beyonce
22. Promiscuous – Nelly Furtado and Timbaland
23. Like I'm Gonna Lose You – Meghan Trainor and John Legend
24. All The Stars – Kendrick Lamar and SZA
25. Fireball – Pitbull and John Ryan
26. Come What May – Ewan McGregor and Nicole Kidman
27. Girls Just Want To Have Fun – Cyndi Lauper
28. We Got the Beat – The Go-Go's
29. For Good – Kristin Chenoweth and Idina Menzel
30. Rich Girl – Gwen Stefani and Eve
31. When I Grow Up – The Pussycat Dolls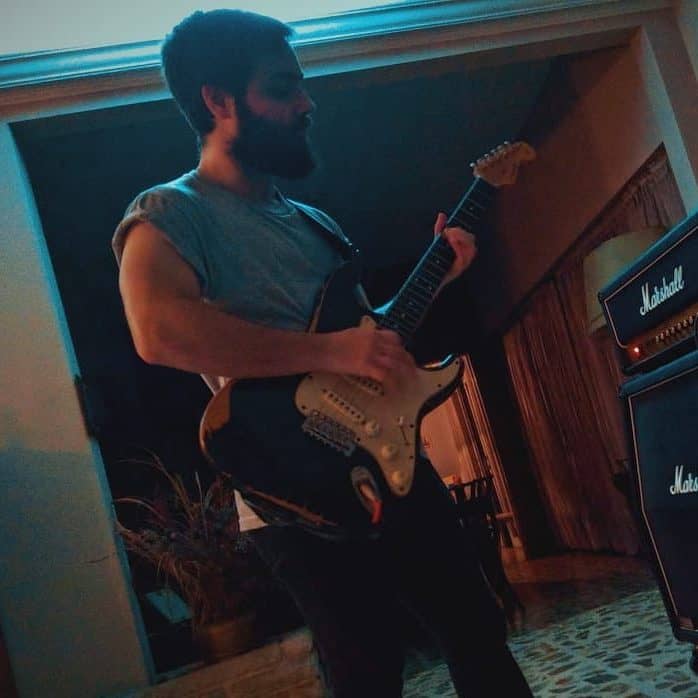 Hello there, my name is Ramiro and I've been playing guitar for almost 20 years. I'm obsessed with everything gear-related and I thought it might be worth sharing it. From guitars, pedals, amps, and synths to studio gear and production tips, I hope you find what I post here useful, and I'll try my best to keep it entertaining also.