How many times have you heard that Strat purist saying that the only feasible approach to vintage sound is an SSS Strat?
We are tired of that kind of people so we will show you how to get that and more tones with a different yet amazing guitar configuration.
Although sound enthusiasts will say that is a sin to install humbuckers in a Strat they can give you a lot of juicy tones and add a hotter, spicier outcome.
However, among so many alternatives you might be wondering which is the best or most suitable choice but don't worry, we are here to help you.
Although each player will have a different answer, the best and more common humbuckers for a Strat are Seymour Duncan SH-1 1959 and Seymour Duncan SH-4. By using them you can have a killer tone and a noise-canceling option as well.
Nevertheless, those two are not the only available options, as you may know, plenty of humbuckers can be found in the market.
That's why we are going to provide a list of the best matches for Stratocasters plus information about each of them.
My top pick for a Strat humbucker
Next, we'll show you a list of the humbucker models that work better featuring a Stratocaster.
There are more wonderful humbucker options that will be also detailed later on but my top pick for Strat humbuckers are:
DiMarzio DP100 Super Distortion
DiMarzio Evolution
DiMarzio DP155 Tone Zone
Seymour Duncan SH-4
Seymour Duncan SH-1 1959
Seymour Duncan TB-4 Trembucker
DiMarzio DP100 Super Distortion
To begin with the list we have a pickup by the well-known company DiMarzio.
This humbucker will be perfect for those players who are fond of the vintage sound.
It provides a punchy attack in the midrange frequencies and is designed to produce a harshly hot output.
The DiMarzio DP100 Super Distortion gets on really well with single coils not only because of its vintage tones but also because of the coil splitting option (more on this later!)
Sound demo:
DiMarzio Evolution
Although these pickups were originally intended for Ibanez JEMs, many players install them in Strats and their result is a tight, aggressive, and raucous output.
As DiMarzio Evolution gives a lot of character to your playing, they will match spectacularly to a Stratocaster.
Guitarists that like shredding will also find these pups attractive due to they were designed for Steve Vai.
Therefore, if you have a Super Strat you may think of giving a chance to these little monsters.
Sound demo:
DiMarzio DP155 Tone Zone
The last DiMarzio pickup in this list is the DP155, a component specially designed to provide a powerful output.
Despite offering power and aggressiveness it also presents a sensitive tone.
The interesting thing about Tone Zone is that works really well for grungy or metal tones and bluesy, expressive ones as well.
What is more, is one of the most economical pickups in the market in comparison with other top-rated options.
Sound demo:
Seymour Duncan SH-4
After having talked about DiMarzio models is the turn of Seymour Duncan and to start, we have the SH- 4 pickups.
These are perhaps the most popular humbuckers out there and also one of the top picks for guitar players.
That may be because of its performance alongside distortion and sustain offered. If you are a high-gain player your pinch harmonics and killer riffs will sound amazing with these pups.
Besides, SH-4s provide wonderful versatility, they are capable of achieving warm, soft sounds and rough tones too.
What is even more, they are also a pretty affordable option!
Sound demo:
Seymour Duncan SH-1 1959
If you are a Strat enthusiast who is looking for combining the rawness of single coils with the magic of a humbucker you will love this pickup.
SH-1 pickups are hard to describe because they have a particular, distinctive sound.
They can get amazing vintage tones, that's why will perfectly suit a Stratocaster. With a smooth and warm tone, most strat players will choose them as their number one option.
Sound demo:
Seymour Duncan TB-4 Trembucker
Last but not least, we have the last Seymour Duncan pickup: the TB-4 Trembucker.
In the same way SH-4s, Trembuckers offer a broad versatility when it comes to tonal options.
You can get bluesy tones or grunge and metal sounds through them plus they will be a nice bridge pickup option to be paired with single coils.
In addition to that, they are not expensive at all so you can give them a try for a reasonable amount of money.
Sound demo:
Other great choices
The list above describes what possibly are the best humbucker options to pair with a Stratocaster.
Nevertheless, there are more alternatives that although not the most popular could also work efficiently depending on the guitarist's preferences.
EMG-81 Humbucking Active Guitar Pickup
On top of the list, we have a fantastic humbucker and the only active pickup in it.
EMG-81s are commonly used by metal guitar players due to their groundbreaking lead tones.
These pups provide a wonderful clean output plus a killer overdriven sound.
Although they are usually paired with another bucker, they might be a nice option for the bridge position.
Now, before you ask, here's another article I think you might want to read:
Sound demo:
Seymour Duncan SH-13 Dimebucker Pickup
As its name evokes, Seymour Duncan created a pickup to get the brutal, bleeding tones of the legend Dimebag Darrell.
This humbucker offers everything a heavy metal guitar player will need: clarity and sharpness in a well-rounded top end plus a punchy low end.
Sound demo:
Railhammer Hyper Vintage Humbucker Pickup
The Railhammer is a rare pickup that may be unknown to some musicians.
It consists of a combination between a hot rail and a regular humbucker, thanks to its design this pickup provides a balanced volume in every string and avoids blurring.
Sound demo:
The case for coil-tapping
When going for a humbucker what players generally look for is clarity and balance in both distorted and clean tones but the most important and desired characteristic is the hum-canceling option.
If you are here you may know that single coils (standard strat pickups) do not offer this feature and they are pretty noisy.
As a consequence, a bucker could be a nice option to avoid those unwanted interferences but they won't get even close to the distinctive single coil tone.
That's why considering coil-splitting is needed.
This mod is more usual than thought and involves changing the performance of the humbucker by canceling one of the two coils.
In that way, you will have a single coil working; the noise canceling option will be disabled but the pickup will work as a single coil itself.
In the case of installing a humbucker in a Strat, this alternative is always a good option to be considered.
By doing this mod, you will have a wider range of tonal choices that will enrich your playing style.
What about single-coil-sized humbuckers?
When it comes to installing a humbucker on a Stratocaster single-coil-sized humbuckers are often considered.
For those who don't know these pups, they simply consist of tiny single coils stacked together to get a humbucker but with the size of a single coil.
They are mainly used by players who do not want to reroute their guitar or go get a new pickguard, things you commonly have to do when installing a humbucker in a Strat.
Although these little buckers don't give the exact same output as their bigger brothers, they can be a really convenient choice to match with a Strat.
Some of the best options are:
Seymour Duncan Little '59
A very complete and versatile pickup because it is designed with a four-conductor cable which provides the coil splitting option.
Sound demo:
DiMarzio Tone Zone S
A pickup that will boost your Strat bass and midrange outputs plus it also has the coil split alternative.
Sound demo:
Conclusion
To sum up, every humbucker will have different outcomes in terms of tone, and deciding which one is the best will always depend on the player's preferences and likes.
However, with the gathered information we can reach some conclusions:
If looking for a vintage sound the Seymour Duncan SH-1 1959 and DiMarzio DP100 Super Distortion pickups will be the best options.
If what you intend is to enhance your tonal options the Seymour Duncan SH-4, Seymour Duncan TB-4 Trembucker, and DiMarzio DP155 Tone Zone pickups cover many frequency ranges and present extended versatility.
If distorted, heavy metal tones, shredding, and high-gain are your preferences the DiMarzio Evolution, Seymour Duncan SH-13 Dimebucker, or EMG-81 Humbucking Active Guitar pickups are the way to go.
If looking for a single-coil-sized humbucker Seymour Duncan Little '59 pickup is the best option for vintage tones while DiMarzio Tone Zone S will give you wider sonic alternatives.
Anyways, keep in mind your personal preferences, research, and listen to each pickup to see which one you like best.
Remember that music has no rules and what may work well for most people may not suit your style.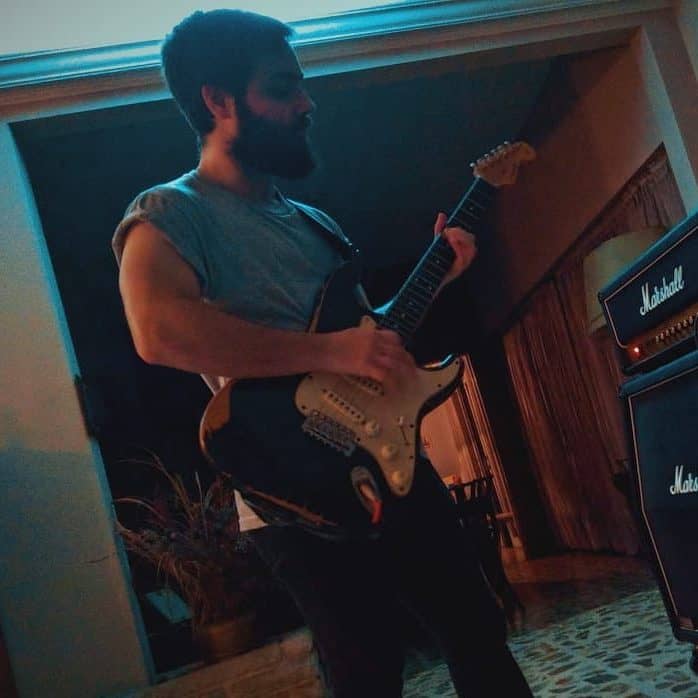 Hello there, my name is Ramiro and I've been playing guitar for almost 20 years. I'm obsessed with everything gear-related and I thought it might be worth sharing it. From guitars, pedals, amps, and synths to studio gear and production tips, I hope you find what I post here useful, and I'll try my best to keep it entertaining also.