Country music is a style that lends itself really well to love songs and I don't just mean lyrically.
Even the instrumental music itself can have a very romantic sound to it.
I might even say that it is the most romantic of music genres but that is a pretty bold claim, right?
Maybe not, because after listening to these songs, I'll bet you would have a hard time trying to come up with a counterargument.
And a lot of music styles such as Pop, Hip Hop / Rap, and Rock are often about going from one lover to the next like a game of musical chairs.
For some examples, just think about songs like Beyonce's song Irreplaceable ("I could have another you in a minute. Matter of fact, he'll be here in a minute") or Motley Crue's Girls, Girls, Girls, and you'll know exactly what I mean.
Whereas Country music is almost exclusively about monogamy and spending your life with one person like a soulmate.
And sure there are some songs about the days of wine and roses, lust, and the chemistry of physical attraction here.
But there is another theme that comes up quite often in Country songs.
That issue is that relationships, and especially marriages, take hard work and dedication from both parties.
Representing the men's team, the most famous example is probably I Walk the Line.
And for the fairer sex, it has to be the classic Stand by Your Man.
So whether you're looking for songs about pretty blondes / handsome men in cowboy hats or love that lasts a lifetime, you're sure to find something here to get your foot tapping, so let's dig in!
1. My Baby Loves Me (Just the Way That I Am) – Martina McBride
There was somewhat of a golden period for Country music in the 1990s and this song is a gem from the era.
This song deals with how a simple and "blind" love can be the best and most satisfying for both people in a relationship.
It's not quite to the point of something like "I like my women just a little on the trashy side" from Trashy Women by Confederate Railroad (popular in the same year).
But Martina sings that her man doesn't care whether she wears high heels or tennis shoes, it's all the same to him.
Maybe it's something about the pragmatism that is a part of country living that bleeds over into relationships.
I can't say for sure since I live in the city, but I do say her man has the right idea and I think women look best in jeans and sneakers too!
Written by: Gretchen Peters
Year Released: 1993
Album: The Way That I Am
2. Any Man of Mine – Shania Twain
This song is fun as hell and the drums, fiddles, and guitar team up to really rock in a way that few Country "love" songs do. It's actually quite danceable.
But this isn't a song about a love that is already established, rather it is about Shania's concept of what love should be from a woman's point of view.
And she even references Johnny Cash's famous song by saying that "Any man of mine better walk the line".
But I don't take it as a purely feminist song; letting a man know what you expect from him up front is more than fair in my opinion.
And as Ms. Twain says in another later song (That Don't Impress Me Much), she doesn't expect a man to be the most handsome or have the fastest car, as long as he is dedicated to her.
Written by: Shania Twain and Robert John "Mutt" Lange
Year Released: 1995
Album: The Woman in Me
3. Whenever You Come Around – Vince Gill
This one is without a doubt my favorite Country song so I may be a little biased toward it.
It's just a perfectly written and performed piece about the type of infatuation that you instantly know has the power to change your life forever.
It's slow and musically mellow but the vocals give it a more dynamic feeling with the strategically placed high notes.
And apparently, it was written about how he fell head over heels in love with his current wife (who is also a well-known singer) Amy Grant.
So while some of the songs on this list may be "fictional", this one definitely comes from the heart and it shows.
Written by: Vince Gill and Pete Wasner
Year Released: 1994
Album: When Love Finds You
4. Stand by Your Man – Tammy Wynette
Was life simpler in the 1960s?
Maybe so, but love and marriage have never been easy no matter what is going on outside your window.
And in this song, Tammy sings about how if you promise yourself to someone, then it is up to you to make good on that promise.
Sometimes you may not understand what the other person says or does, but that's normal and if your significant other spends a lot of time away from you, maybe you should examine yourself before laying blame on them.
I know things may be more complicated than this sometimes, but I think it's an excellent attitude for both sexes to practice.
And the song never fails to give me the chills.
Written by: Tammy Wynette and Bill Sherrill
Year Released: 1968 (single) 1969 (album)
Album: Stand by Your Man
5. I Walk the Line – Johnny Cash
This is a song that deals with being responsible for your actions and keeping your libido in check because you appreciate who you have waiting for you at home.
And it's a powerful message, even if I'm not sure Mr. Cash always lived his life in exactly this way.
But to write a song about keeping yourself in check and being faithful to one woman and still come out sounding like a tough guy?
Well, there aren't many songwriters that could do that.
But Johnny Cash wasn't just any old songwriter as fans of his music know!
Written by: Johnny Cash
Year Released: 1956
Album: Johnny Cash with His Hot and Blue Guitar!
6. When I Said I Do – Clint Black and Lisa Hartman Black
7. Breathe – Faith Hill
8. God Gave Me You – Blake Shelton
9. Forever and Ever, Amen – Randy Travis
10. Die a Happy Man – Thomas Rhett
11. Lovesick Blues – Hank Wililams
12. Carrying Your Love with Me – George Strait
13. Without You, What Do I Do with Me – Tanya Tucker
14. It's Your Love – Faith Hill and Tim McGraw
15. I Will Always Love You – Dolly Parton
16. Golden Ring – George Jones and Tammy Wynette
17. I Melt – Rascal Flatts
18. I Can't Help It (If I'm Still in Love With You) – Hank Williams
19. I Still Believe in You – Vince Gill
20. Blue Eyes Crying in the Rain – Willie Nelson
21. Always on My Mind – Willie Nelson
22. Crazy – Patsy Cline feat. The Jordanaires
23. But for the Grace of God – Keith Urban
24. To Make You Feel My Love – Garth Brooks
25. I Cross My Heart – George Strait
26. You Look So Good in Love – George Strait
27. Just to Hear You Say That You Love Me – Faith Hill
28. The Way You Love Me – Faith Hill
29. This Kiss – Faith Hill
30. You're Still the One – Shania Twain
31. The Long Black Veil – Johnny Cash
32. Amazed – Lonestar
33. When You Say Nothing at All – Alison Krauss
34. Don't Take the Girl – Tim McGraw
35. Livin' on Love – Alan Jackson
36. Remember When – Alan Jackson
37. She's in Love with the Boy – Trisha Yearwood
38. Let's Make Love – Faith Hill and Tim McGraw
39. Need You Now – Lady Antebellum
40. From This Moment On – Shania Twain
41. I Need You – LeAnn Rimes
42. How Do I Live – LeAnn Rimes
43. Till You Love Me – Reba McEntire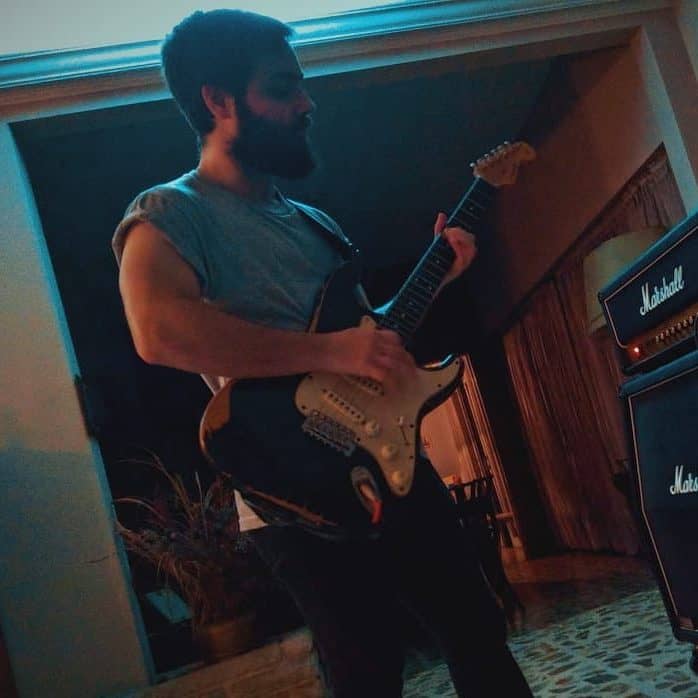 Hello there, my name is Ramiro and I've been playing guitar for almost 20 years. I'm obsessed with everything gear-related and I thought it might be worth sharing it. From guitars, pedals, amps, and synths to studio gear and production tips, I hope you find what I post here useful, and I'll try my best to keep it entertaining also.