If it's time to get rid of some gear, there are a ton of reasons for wanting to avoid the mainstream music shops and websites for e-commerce.
Unless you are a very lucky or smart shopper, chances are you won't get nearly what you paid for an item when you sell it. So it's best to get that thought out of your head right away.
But the fees? The fees that online platforms charge seem to be getting higher and you can't just pass on the cost to the buyer if someone else is competing for the same sale. Perhaps it's time to look for other alternatives.
There is no definitive answer on whether it is safe to sell gear on guitar forums. It really comes down to the individual you are dealing with. But how long you and others have been active on forums can help you decide if it is a good idea. And be sure to use a trusted site like Paypal and purchase proper shipping insurance.
A lot of musicians like to spend their time, not practicing their instruments, but rather talking about them in online forums.
The patrons of guitar forums are often getting new gear and sometimes need to get rid of old gear to make room in their living space.
So it seems like a "no-brainer" that guitar forums would be a sensible way to sell and buy directly. Let's take a look at some of the pros and cons of using online forums to sell guitars and other gear.
Are guitar forums a good place to buy and sell guitars?
Forums offer you the possibility to connect with other like-minded people on a broad level or niches down to brands or even models of instruments. So they can be a great resource to find the item that you are interested in or a buyer for your specific item.
And it's not just for instruments, amps, and effects, but you could even get lucky finding a part or component that isn't easily available. For an extreme example outside of the music world, there are networking websites for Lego bricks where you can buy and sell specific pieces.
And then there is the discussion aspect, so if you're not careful, you may even learn something useful! After all, the world wide web was originally designed for networking and the exchange of information, not the virtual shopping mall and movie theater that it has evolved into.
Can you get good deals on guitars from guitar forums?
In theory, you should always be able to get a better deal when buying from person to person. Because selling through a shop (including consignment) or mainstream website means a "middleman" is also getting a piece of the pie for helping to broker the deal.
Due to the fees associated with selling gear on most online platforms, sellers tend to increase their prices. Or even more commonly they add $50 or so to the shipping cost so the buyer ends up paying for the fees.
With sites like Reverb.com increasing their fees it seems like a lot of used gear is being sold at nearly new prices these days and it isn't going to stop as long as the market is hot. But not everyone has deep pockets and it's always nice to feel like you're getting a deal, so cutting out the middleman and buying person to person is fantastic when it works.
But what if the person you are buying from or selling to doesn't have the moral code of Abraham Lincoln?
Are guitar forums a safe place to buy and sell guitars?
Some people say "buyer beware" but if you are intent on getting the maximum profit from your used gear or someone is offering something on a forum should you go for it?
Here is my take on the issue. The longer you have been an active member on a particular forum the better chance you will have of a successful sale/purchase. Because you will also know who has been active on the site for a long time too and you are less likely to deal with a con artist.
Even better is if the person you are dealing with has bought or sold to other people on the site and you have some kind of feedback from others.
Ask a lot of questions, get quality photos and provide the same for others if you are selling: good communication.
And if you are located in a major metropolitan area you may even be able to use forums to do local deals and maybe make a new friend along the way.
Do guitar forums offer buyers and sellers protection?
Of course, the drawback of brokering your own sale is it is more difficult when things go wrong.
If you use Paypal (and you don't use the "gift to friends and family option") you will have some protection through Paypal's dispute resolution policy but it is a pain.
Also, watch out for checks; does anyone still use checks anymore? I have personally lost out on a deal because of a check linked to a closed account.
Because it is a person-to-person deal, the best you can do is just deal with people you have known for a long time even if only virtually.
As for shipping items, that is out of your hands so request or purchase any shipping insurance that is needed just in case and if something is damaged in transit then the shipping company will have to sort it out.
Alternatives to guitar forums for buying and selling guitars
Obviously being able to buy local and put your hands on an instrument is the best but sometimes it just isn't possible.
There are so many choices for buying gear these days. Besides traditional and online retail there are Craigslist and eBay but I don't think they are as popular as they once were.
Reverb.com has really taken over the game for used gear but a lot of the stuff is just so expensive.
In the last few years, Facebook has entered the equation too with its marketplace feature.
I can't definitively say whether it's good or bad; I haven't conducted a lot of transactions there, and the few I did were exclusively local, which is something that I recommend to avoid scams!
Of course, all of this online commerce takes time so if you need cash quickly your best bet is just to sell to a local store or Guitar Center.
You won't get as much for your gear but sometimes the convenience is worth it.
And if you choose to go the online route just be careful, use your head, and try to treat others as you would want to be treated.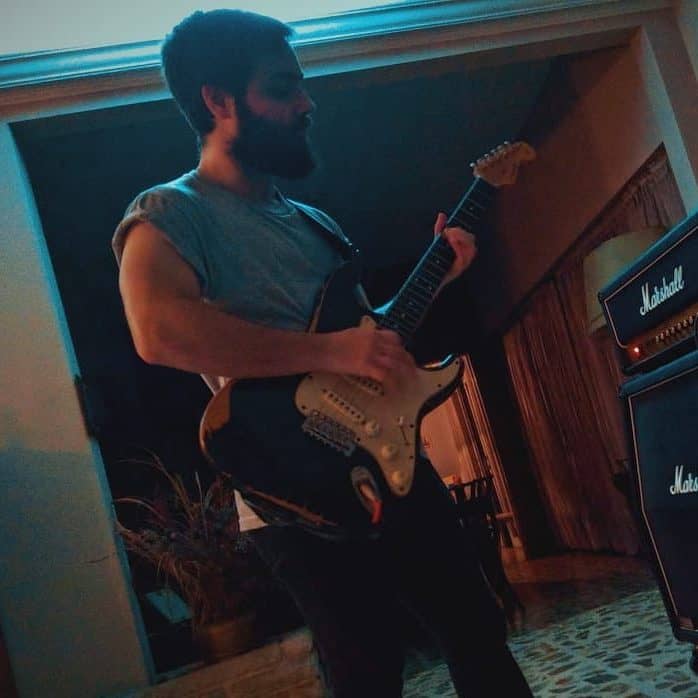 Hello there, my name is Ramiro and I've been playing guitar for almost 20 years. I'm obsessed with everything gear-related and I thought it might be worth sharing it. From guitars, pedals, amps, and synths to studio gear and production tips, I hope you find what I post here useful, and I'll try my best to keep it entertaining also.