Buying a used guitar can come with a lot of risks, especially depending on the avenue you choose to take when buying.
With the options available to us, like online buying and direct buying, what are the benefits of buying a used guitar from Guitar Center?
We'll cover the reasons in detail, but there are at least a few:
GC's return policy
You can call and inquire
You can rely on their reputation
Shipping to store option
Professional assistance
You can buy in-store
Good customer service
Overall, there are a lot of pros and cons to buying from any retailer, but we'll be focusing on the reasons to buy today.
1. Guitar Center's return policy
Guitar center's primary security for buyers is their return policy.
They have a 45-day return period where you can send your bought gear back, whether it's not what you wanted or you just don't like it.
Their return policy makes it a little easier to trust them because if you're buying on craigslist or other online retailers, you often don't get that level of security.
2. You can call and Inquire
If you're buying gear online and you have a particular guitar you like, but want to know more about, you can phone up the call center and ask.
The call center agents will often be able to give you a lot more information than what's just posted and they might be able to give you a deeper look at the condition of the guitar.
The key to working with anyone providing a service to you is to treat them with courtesy throughout your interaction.
If you're kind to the agent you're calling, they'll likely give you more information and be more honest with you about the gear you're inquiring about.
If it happens that the guitar you like isn't in such good condition, they'll likely tell you and recommend a better one.
You won't get this kind of service when you work with a direct seller, because some will be motivated to sell you their own gear, even if it means lying.
3. You can rely on the reputation of the company
Companies do lie, and some companies have poor service, but those don't last very long.
Guitar Center has been around for quite some time (since 1959), so if they were bad, they wouldn't have survived.
It's not to say that GC doesn't drop the ball from time to time.
There are some bad reviews, but if you look into it, you'll find there are a lot more customer experiences where people walked away pleased.
Often the complaint was with the gear and not the service.
They're also known for having competitive pricing, despite some statements made by individuals.
The fact is that Guitar Center holds their prices to the requested price point of manufacturers, meaning they're generally quite competitive.
All in all, Guitar Center's reputation should give you some security, whether you're buying in-store or online.
4. Shipping to store option
Shipping can also have a downside because sometimes your guitar can get damaged during transit.
Often this isn't the fault of Guitar center, which is also partly why the return policy helps out the buyer.
If you want to mitigate that risk, you can have your guitar shipped to a store near you.
This just means less travel time and is likely that Guitar Center will use its own transport rather than using a third-party company to ship to you.
5. Professional Assistance
Guitar Center offers many services for equipment, purchase, and repair.
They have financing options available
They provide rentals for gear, that way you can try it out before buying it
They provide lessons, for the beginner guitar player
They provide repair services
They provide customization services
They have in-store guitar techs that can set up your guitar for you
This is far more extensive than many other stores and you're unlikely to get this level of service from an individual seller.
6. You can buy in-store
If buying second-hand goods online isn't for you, (considering it has its limitations) you can always go and check out the second-hand gear sections in-store.
The benefit of this is that you can closely inspect the guitars you are considering.
Oftentimes, the limitation of buying online is that the photos aren't extensive enough to notice everything.
You might miss a scratch because the photos miss it.
It's not to say that this is intentional, but sometimes the photographer might just overlook things.
And as it goes, nobody is going to examine a guitar as closely as the person looking to buy it.
Another benefit to you is that you're able to test out the guitar in-store. You can plug it in and give it a whirl and you get a feel for the guitar.
The shape of it, how comfortable it is – all of these things are difficult to judge by pictures alone.
7. Good customer service
Finally, customer service is a good reason to buy used gear from GC.
The service provided by Guitar Center is usually top-notch and covers everything.
Do they ever falter in their service?
Yes, but that rarely paints the company as a whole, overall their customer service is great. I've already listed the aspects of their service in the previous six points.
The main point is that Guitar Center as a company is quite dedicated to serving their customers and usually goes out of their way to make the customer experience as pleasant as possible, even at the cost of the company.
In fact, due to some of their practices, Guitar Center has been close to bankruptcy a couple of times already.
This doesn't affect the buyer so much, but it does give an idea of the lengths they're willing to go to serve their buyers.
Anyway, I hope this has given you some food for thought on the merits of buying used gear from Guitar Center at least.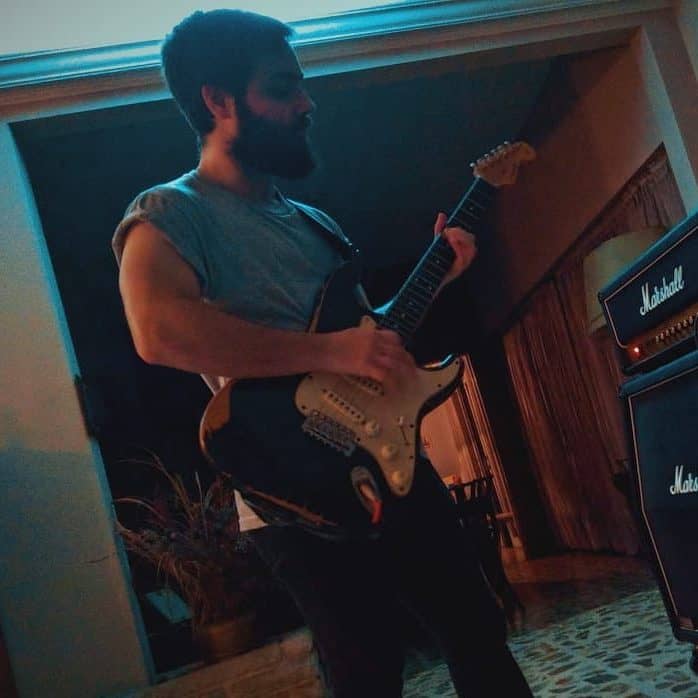 Hello there, my name is Ramiro and I've been playing guitar for almost 20 years. I'm obsessed with everything gear-related and I thought it might be worth sharing it. From guitars, pedals, amps, and synths to studio gear and production tips, I hope you find what I post here useful, and I'll try my best to keep it entertaining also.