The world of music is vast.
It's so huge that we'll probably need a couple of lifetimes to listen to every song in existence.
Naturally, one will always encounter songs that'll produce different emotions. Some of them we'll love, and some others we'll totally loathe.
Of course, we'll also find hundreds of hidden gems that we'll like to share with our best friends. But more often than not, we'll find quite a bunch of hits that are so classic that everyone knows.
Here's a list with 33 of them.
1. Happy – Pharrell Williams
Everyone knows the Minions. Everyone has watched Despicable Me.
And of course, everyone knows this song, even those who didn't watch Despicable Me 2.
2. Never Gonna Give You Up – Rick Astley
Some love this song because it's an 80s classic. Others because it's a meme.
The truth is, we love this one because of these two reasons simultaneously.
3. Eye of The Tiger – Survivor
In 1982, this song became a hit thanks to the movie Rocky III.
Ever since it has become the #1 "all-for-the-glory" song for boxers and trainers.
4. Bad Romance – Lady Gaga
Lady Gaga is a hit-maker musician.
However, it's safe to say that this one is at the top of her greatest songs.
5. Barbie Girl – Aqua
It took almost four decades for an artist to write a song about the most famous fashion doll since its release in 1959.
But let's be honest, it was worth the waiting.
6. Wonderwall – Oasis
English group Oasis released this masterpiece in 1995.
Nowadays, it's still the top song for those guys who take out an acoustic guitar in the middle of the party and ruin it.
C'mon, don't lie. We know you love singing this one!
7. All Star – Smash Mouth
He who knows this song from another source other than the movie Shrek, cast the first stone.
8. Don't Stop Believin' – Journey
American band Journey released this song in 1981.
It gained popularity not only because it's a great song, but also because it appeared at the end of the TV series The Sopranos in 2007, and later on, on Glee's 13th episode of Season five.
9. Shake It Off – Taylor Swift
An upbeat song from her 2014 album 1989.
It remained in the #1 position in the weekly charts of Australia, Canada, Denmark, Hungary, New Zealand, the USA, and Poland, just to name some countries.
10. Shape of You – Ed Sheeran
According to Sheeran, he wrote this song expecting Rihanna to sing it.
In the end, Sheeran decided it was better to keep this song to himself.
One way or another, we're glad this came out.
11. Mr. Brightside – The Killers
In 2004, The Killers released this classic.
It's been so popular that it has even been covered by plenty of artists, including The Vamps, Fall Out Boy, Mc Fly, and Paul Anka.
12. Party In The USA – Miley Cyrus
Miley Cyrus wrote a dozen of hits, both as Miley Cyrus and as Hannah Montana.
This one, however, is arguably one of the most memorable ones (if it wasn't for the weird Wreckin' Ball video)
13. Single Ladies (Put A Ring On It) – Beyoncé
Single ladies know this song. Married ladies know this song.
Single boys know this song. Married boys know this song.
Everyone knows this song. Otherwise, it wouldn't be on this list.
14. Hotel California – The Eagles
12-string guitars adorned this beautiful song which has been in the heads of music lovers since 1977.
15. Zombie – The Cranberries
The 90s presented dozens of memorable artists that go from grunge, to metal, to punk, to alternative rock.
Although The Cranberries are not as popular as other colossal groups from this era (Nirvana, The Offspring, Nine Inch Nails, etc.), they found a way to immortalize their name with this all-time classic song.
16. Dancing Queen – Abba
Let's be honest. Every single person in this world knows at least 5 songs from this group.
You may not know the name of the songs, but you definitely know the choruses.
17. Bohemian Rhapsody – Queen
Before the biographical movie of the same title came out, most people knew this song.
After the release of the biographical movie of the same title came out, the entire world knew this song.
No surprises here. Every single part of it is memorable.
18. Bring Me To Life – Evanescence
Evanescence's debut single has become, to this day, the most recognizable band's song ever.
We highly doubt it will ever be dethroned, though.
19. Girls Just Wanna Have Fun – Cyndi Lauper
Yes, the girls just want to have fun. But let's be honest, as soon as this song blasts on the radio, the boys want it too.
20. Take On Me – A-Ha
Take On Me has stood the test of time.
It's considered one of the top 80s one-hit wonders, and we're glad it's still as memorable as it was back then even in the 2020s.
21. Billie Jean – Michael Jackson
The "King of Pop" didn't earn his nickname just because.
It received it due to unforgettable classics like this one.
22. It's My Life – Bon Jovi
And to think Bon Jovi has been releasing classics since the middle 80s. Memorable classics, that is.
Nonetheless, the very first song everyone thinks about when you name this band is the 2000s single It's My Life.
Strange, isn't it?
23. Cotton Eye Joe – Rednex
The most American song is not made by Americans. Would you believe that?
24. Numb – Linkin Park
The first two Linkin Park albums have left a mark on rappers, metalheads, and teenagers from the 2000s era.
This song, in particular, has left a mark on everyone.
25. Roar – Katy Perry
There's a reason this song has 3 and a half billion views on Youtube to this day.
26. Gangnam Style – PSY
The first Youtube video to hit a billion views is a must on this list.
I mean, c'mon, even Foo Fighter's Dave Grohl claimed it's one of his favorite songs of the last decade! And who are we to argue with him?
27. Rolling In The Deep – Adele
28. Wannabe – Spice Girls
29. Party Rock Anthem – LMFAO
30. Blinding Lights – The Weeknd
31. Hey Ya! – Outkast
32. I Will Always Love You – Whitney Houston
33. What's Up? – 4 Non Blondes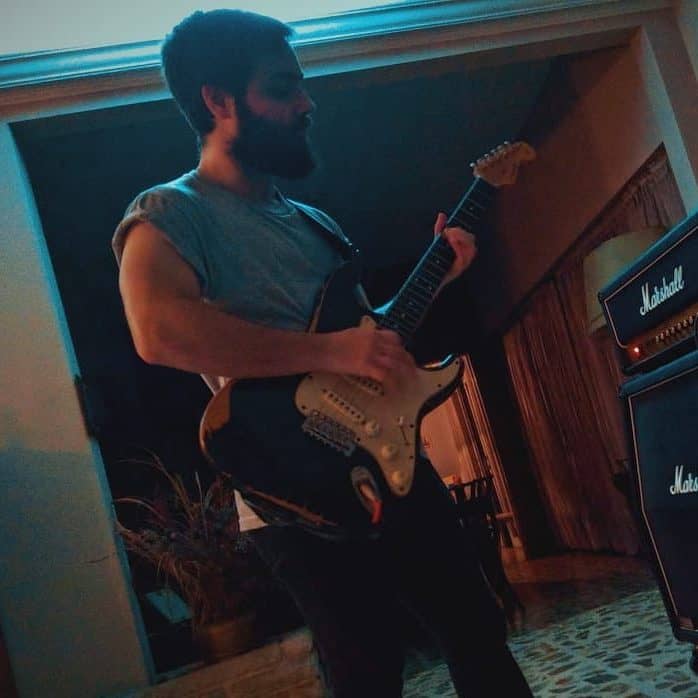 Hello there, my name is Ramiro and I've been playing guitar for almost 20 years. I'm obsessed with everything gear-related and I thought it might be worth sharing it. From guitars, pedals, amps, and synths to studio gear and production tips, I hope you find what I post here useful, and I'll try my best to keep it entertaining also.