Florida or also known as the sunshine state.
When it comes to Florida a lot of times you are going to hear Miami pop up a lot especially nowadays since it's in the top 3 of the most wanted cities to visit and is constantly kicking New York, Los Angeles, and Nashville out of the top constantly.
Miami is a party city where love can begin or love can end.
These songs will go over just how much of a happier and upbeat state Florida is compared to other states.
1. Move to Miami – Enrique Iglesias
The song talks about the narrator and his life of wanting to be with this irresistible lady and move to wherever she's from, which is from the main title Miami, and wants to be with her.
The song is Enrique Iglesias's first single in English since his hit song I'm a Freak in 2014.
2. Noches en Miami – Natti Natasha
It's hard when you drink and are lonely not to think of a certain ex, and that is what this song is about.
It's about a girl who thinks of her ex every time she drinks and thinks about the night they had in Miami, she knows she shouldn't but she can't help herself and think about their time in Miami.
3. Miami – CNCO & Beele
The song is about a girl he was once with and now that they are no longer together she no longer believes in love, things have gotten better for her since he left, but it's not the same for him and they have both stayed in Miami.
A pop ballad from the Latin pop group CNCO and rising star Beele, it's another Miami song but just like the others it's a great song to listen to and although the lyrics are a little sad, it still being about Miami in a way it's a song you can sit and listen too and flow with the song.
4. Florida Kilos – Lana Del Rey
Although it doesn't have Miami in the title, it is once again a popular song about Florida, but more specifically Miami.
It's about a couple that cooks and deals together in Miami FL.
Not really a song for children to listen to but it's still a great song by the artist.
There are many mentions of cocaine, and drug dealing but they are subtle hints that you really have to pay attention to the lyrics to be able to catch it.
5. Summer Nights – Rascal Flatts
This song pops up on every playlist about Florida and it really has to do with it being a fun summer night.
One of the last Summer nights before fall but a very fun song about partying and just having a great time while you're young in Florida where you can go to the white beaches and have a big bonfire, drink coronas in Daytona, or feel like you're in paradise.
6. Otra Noche en Miami – Bad Bunny
Bad Bunny tells us about his over-the-top nights out in Miami.
With a synthwave 80s vibe, this song truly captures the mood of the city without going too much out of the style that made the artist so popular lately.
7. From Florida With Love – Drake
This is another song that talks about the hectic lifestyle of artists related to Florida nights.
Drake was on tour in Florida when he came up with this song.
8. In Florida – A Day To Remember
The guys from a Day To Remember express in words how they feel about missing the place where they grew up so much.
It's a great song to listen to if you are feeling the same about your home state.
9. Florida – Dominic Fike
Dominic sings about his upbringing in Florida, and how it compares with his current lifestyle.
It's a chill piano track that transitions to a rap about the state that motivates this list.
10. Florida Boy Forever – Brian Kelley
An undisputed classic.
And just another song about growing up in Florida.
Brian Kelley talks about his childhood and his present concluding that he will be a Florida Boy Forever.
11. Florida Sh*t – Tony Lanez
12. Florida Boy – Rick Ross
13. Miami – Will Smith
14. Miami, My Amy – Keith Whitley
15. Miami – Baxter Dury
16. The Everglades – Waylon Jennings
17. Florida Man – Blue Oyster Cult
18. Swimming in Miami – Owl City
19. Ocean Drive – Duke Dumont
20. Ocean Drive – Lighthouse Family
21. Florida – Frank Ocean
22. Tallahassee Lassie – Freddy Cannon
23. Florida – Patty Griffin
24. Floridays – Jimmy Buffett
25. Key Largo – Bertie Higgins
26. Jacksonville – Josh Turner
27. Florida – Modest Mouse
28. Mainline Florida – Eric Clapton
29. Welcome to Miami – Pitbull
30. Miami 2017 – Billy Joel
31. Gainesville – Tom Petty and the Heartbreakers
32. Talk Me Out Of Tampa – Joe Nichols
33. FloriDaDa – Animal Collective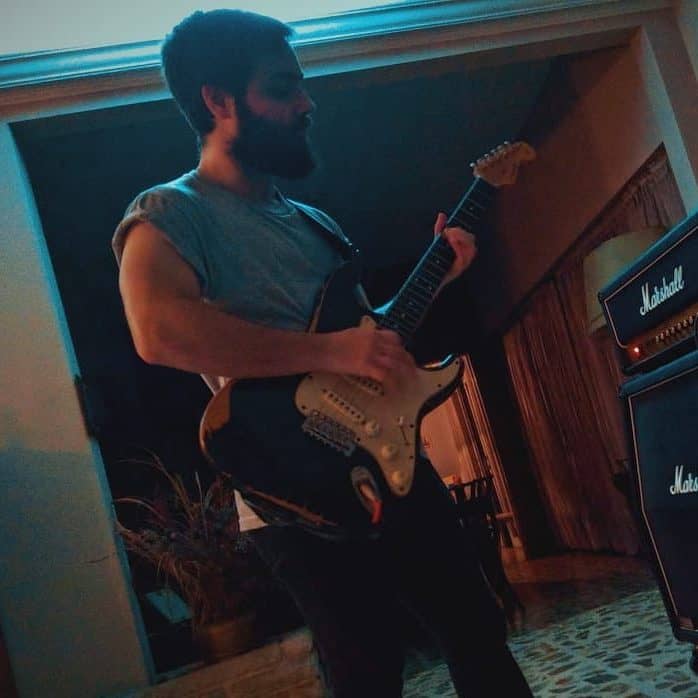 Hello there, my name is Ramiro and I've been playing guitar for almost 20 years. I'm obsessed with everything gear-related and I thought it might be worth sharing it. From guitars, pedals, amps, and synths to studio gear and production tips, I hope you find what I post here useful, and I'll try my best to keep it entertaining also.