Sometimes is optional.
Sometimes is mandatory. 
But sooner or later, we'll have to deal with it because change is inevitable.
One way or another, we must understand that most often than not, a change in our lives is a positive thing to experience.
If it's not, then at least it has the potential to extract a valuable lesson from it.
Here we share 33 songs about change to face, enjoy, or bear these interesting situations.
1. Changes – David Bowie
Who's more suitable to write about changes than the "chameleon of rock"?
This song is about artistic reinvention. After all, diversity is the source of art.
2. Wind of Change – Scorpions
Scorpions created this classic as an ending to the Cold War period.
To this day, Wind of Change remains one of the best-selling singles of all time.
3. Imagine – John Lennon
Imagining a better world where we live peacefully is very positive.
Needless to say, it shouldn't remain a thought. It's necessary to take action to improve everyone's lives.
4. A Change Would Do You Good – Sheryl Crow
There're hundreds of people that would need a change, not just to improve their own lives, but especially the lives of others!
5. Wide Awake – Katy Perry
Breaking up is hard, but moving on might be harder.
The moral of this song is that, once you hit rock bottom and face the harsh reality surrounding you, it's time to climb back, this time wiser and stronger.
6. This Is A Call – Foo Fighters
Composer Dave Grohl claimed most of the lyrics on this song have no meaning at all except for the chorus.
"This is a call to all my past resignations."
Naturally, it's a call to action — a call to change for the better.
7. Bitter Sweet Symphony – The Verve
According to singer Richard Ashcroft, this song is about living.
After all, living is a bittersweet experience, with lots of ups and downs.
8. Changes – 2Pac
The rapper discusses all the injustices he experienced as a poor, black man. Nonetheless, despite losing his heart, he was willing to change his life for the better.
9. I Ain't No Nice Guy – Mötorhead
Sometimes we change, but we discover it later on, as a kind of epiphany.
In this acoustic ballad, Lemmy opens himself up, realizing he's not as much of a "nice guy" as he believed he was.
10. Born This Way – Lady Gaga
Born This Way is not exactly a song about changing— most people take it as the hymn of the LGBTQ+ movement.
However, we must take into account that many people struggle to express their sexuality freely.
Once an individual feels secure enough to express themselves, then we're definitely in front of a big change… and a positive one.
11. Changes – Black Sabbath
Can you believe that the pioneers of heavy metal created this soft, heartbreaking, piano ballad?
It's a sad song because although change is necessary, it's not always pleasant.
12. Room With a View – The Interrupters
Californian ska-punk group The Interrupters talk about growing up with this emotive tune.
Some friends get married and have kids, others move to a different city, some remain together despite all odds, and some are still on their way to be a part of life.
13. Man In The Mirror – Michael Jackson
When we're fed up with our behavior, habits, and lifestyle, there are just two things we can do: face ourselves in the mirror and have a clean state.
14. Landslide – Fleetwood Mac
If we're dealing with unwanted changes, we'll most likely ask ourselves a question: "Will I be able to pass through them?"
Sometimes it seems impossible, but the answer is always "yes, I will."
15. The Kids Aren't Alright – The Offspring
Growing up may be tough.
This song is about discovering how much we've changed since we were little kids playing in the neighborhood to becoming adults. Unfortunately, not everyone grows up to a happily-ever-after life.
16. These Things Shall Pass – Johnny Cash
Unfortunately, there are certain situations in which we can do nothing but wait.
This song is a companion until time changes for the better.
17. Moving On – Asking Alexandria
Asking Alexandria is a metalcore band. Nonetheless, the group created this rock ballad that resembles the ones that came out during the 80s.
The song is about growing up, having enough of living on the road, and wanting to return home.
18. Change – Taylor Swift
Yet another song with a positive attitude toward change.
A willing spirit is of paramount importance to surviving hardships.
19. Peace Train – Cat Stevens
20. Tonight, Tonight – The Smashing Pumpkins
21. My Life – Billy Joel
22. All Things Must Pass – George Harrison
23. One Day – Matisyahu
24. Good Riddance (Time of Your Life) – Green Day
25. Creep – Stone Temple Pilots
26. Shooting Stars – Rival Sons
27. Change the World – Eric Clapton
28. Change – Tears For Fears
29. Courage to Change – Sia
30. We Never Change – Coldplay
31. Seasons Change – Exposé
32. I Am Changing – Jennifer Hudson
33. Change – Good Charlotte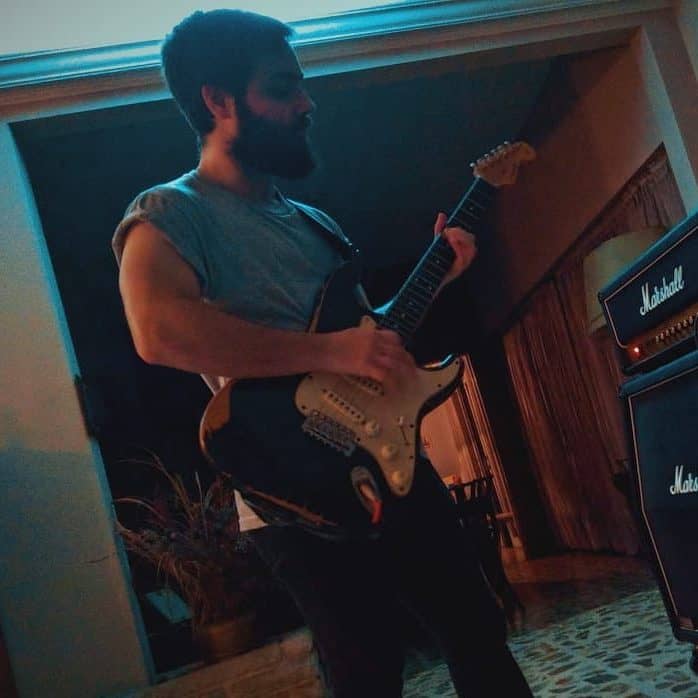 Hello there, my name is Ramiro and I've been playing guitar for almost 20 years. I'm obsessed with everything gear-related and I thought it might be worth sharing it. From guitars, pedals, amps, and synths to studio gear and production tips, I hope you find what I post here useful, and I'll try my best to keep it entertaining also.