The perfect song about perfection doesn't exi…
If you've spent a decent amount of time on the internet you've probably come across some memes about some joker discovering the perfect "whatever".
And while these are jokes, it does bring up the matter of subjective views; after all, one man's trash is another man's treasure as they say.
So what do musicians think perfection is?
Obviously, this is a ripe topic for love songs but I'll try to find a few on different subjects too.
And I'm not saying this list is going to be perfect or anything… but let's get into it.
1. Cheeseburger in Paradise
Before we get into the serious stuff let's grab a bite to eat. How about a cheeseburger?
This song pretty much sums up Jimmy Buffett's life view I think: don't take anything too seriously and enjoy the simple things.
Mr. Buffett goes so far as to say that a cheeseburger with onion is Heaven on Earth and I have a feeling that he was having some fun at the expense of a lot of love songs that take themselves too seriously.
And it seems that a lot of people agree with his outlook since he has an army of fans called Parrotheads and even had a chain of restaurants called Cheeseburger in Paradise from 2002 – 2020.
Written by: Jimmy Buffett
Year Released: 1978
Album: Son of a Son of a Sailor
2. The Sweetest Perfection
Now this is how you write a song about perfection in my opinion.
And this song could be interpreted in several different ways, which I think is done completely on purpose.
On one hand, you do have a mention of drugs meaning the lyrics could simply be about something like heroin, but on the flip side, it could be interpreted like Roxy Music's song Love Is the Drug, where love becomes intoxicating.
And though Depeche Mode singer Dave Gahan had a very public drug overdose in the 1990s (he was actually dead for a couple of minutes before being revived), he did not write or do the lead vocals on this particular track.
So who can say what it's really about? I can confidently say that it's a terrific song though.
Written by: Martin L. Gore
Year Released: 1990
Album: Violator
3. Nobody Does It Better
Let's move on to a great theme song for the James Bond flick The Spy Who Loved Me.
Now Carly Simon doesn't come right out and say that 007 is perfect but she may as well with lines like these: "Nobody does it half as good as you – baby, you're the best" and "There's some kind of magic inside you".
Now in recent years, the character of James Bond has been subjected to criticism that he is a product of bygone times and doesn't fit well into the sociopolitical world of today.
Well, times change I guess and though I don't think that the character of 007 is perfect per se, he has the confidence of someone who is, and that's at least half the battle.
Written by: Marvin Hamlisch and Carole Bayer Sager
Year Released: 1977
Album: The Spy Who Loved Me (soundtrack)
4. The Perfect Drug
Here we go again, back to the theme of love as a drug.
This one is full of all of the qualities that are usually in a song written by Trent Reznor: things falling apart, love as an act of self-annihilation, etc. You know, just the normal stuff that people who grew up in Cleveland usually talk about.
In my opinion, this isn't exactly one of Nine Inch Nails' finest moments but at least Trent was trying to do something different. I'll give it a B+ for effort then.
Written by: Trent Reznor
Year Released: 1997
Album: Lost Highway (soundtrack)
5. Just the Way You Are
Now this track, which was Bruno Mars' first single, is an example of "beauty is in the eye of the beholder" perfection.
Or maybe Bruno's girl is just fishing for compliments and pretending that she isn't.
Anyway, he wouldn't change a thing about her because he thinks she's already perfect as she is. How sweet.
Now I've heard some people call Bruno Mars a "culture vulture" before but I just call him talented. He's like James Brown, Prince, and Michael Jackson all rolled into one.
Written by: Bruno Mars, Philip Lawrence, Ari Levine, Khalil Walton, and Khari Cain
Year Released: 2010
Album: Doo-Wops & Hooligans
6. Perfect Day
This song describes a very pleasant day for two people, drinking wine outdoors, visiting a zoo, and going out to see a movie.
But if you are familiar with Velvet Underground and Lou Reed, you can't help but think that something is going to go wrong. And of course, it does.
It turns out the song's character has some problems that he is trying to forget and doesn't think of himself as a good person either.
Then things get really weird with the song ending with Lou Reed singing "You're going to reap just what you sow."
But as far as most of Lou Reed's music goes, this one is still pretty tame and it's catchy as well.
Written by: Lou Reed
Year Released: 1972
Album: Transformer
7. Escape
Here's a real radio earworm but most people probably know it better as the Piña Colada Song than the actual name.
So in this one, we have a couple who have found their perfect mates already, only they don't know it!
Like the famous quote from the film Cool Hand Luke, "What we've got here is a failure to communicate."
The song is very cleverly written and after the protagonist sees a personal ad about a woman listing her interests such as drinking Piña Coladas and making love at midnight, he goes to meet her only to find out it's his current lover.
I know it's kind of sappy but at least it's not a duet!
Written by: Rupert Holmes
Year Released: 1979
Album: Partners in Crime
8. Perfect World
There seemed to be a bit of disenchantment going around in the late 1980s.
Because this song blatantly states that "There ain't no perfect world".
But Huey Lewis quickly turns it around by singing that the important thing is to keep a positive mental attitude and continue to "Keep on dreamin' of livin' in a perfect world." Basically it's an issue of mind over matter.
Wait, am I getting advice on mental health from Huey Lewis? God help us all.
Written by: Alex Call
Year Released: 1988
Album: Small World
9. This Kiss
This song was a big hit for country singer Faith Hill and although she may not explicitly use the word "perfect" in the lyrics, it's definitely a song about perfection.
Some of her descriptions of kissing get a little silly such as "It's centrifugal motion" but she made it work and even earned the number 1 spot on the US Billboard Hot Country Songs chart.
Written by: Beth Nielsen Chapman, Robin Lerner, and Annie Roboff
Year Released: 1998
Album: Faith
12 More Great Songs about Perfection
| | |
| --- | --- |
| Title | Artist |
| Perfect | Ed Sheeran |
| When My Boy Walks Down the Street | The Magnetic Fields |
| Perfection | Run-D.M.C. |
| Practice Makes Perfect | Billie Holiday |
| Perfect | The The |
| Perfect World | Kodaline |
| Just the Way You Are | Billy Joel |
| I'm Not Perfect (But I'm Perfect for You) | Grace Jones |
| Perfect Woman | The Four Blazes |
| Perfect 10 | The Beautiful South |
| Nobody's Perfect | Jessie J |
| Cracks in Mr. Perfect | Ne-Yo |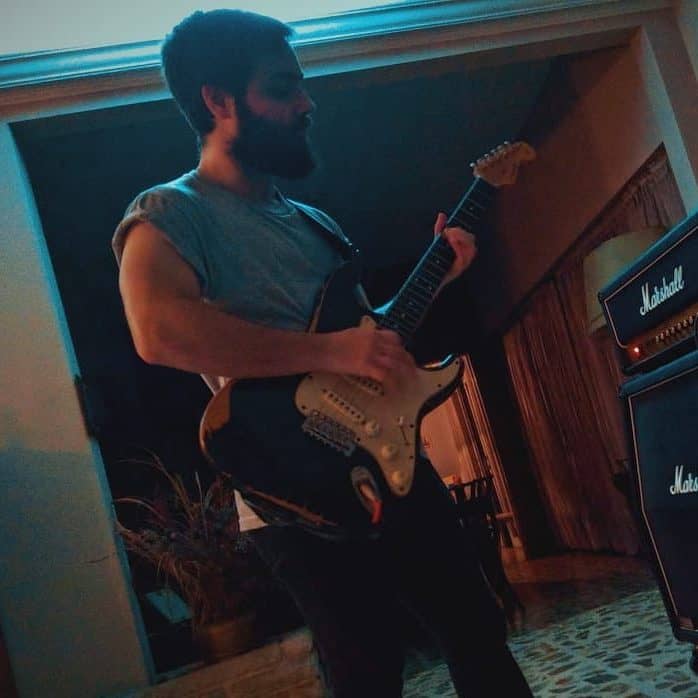 Hello there, my name is Ramiro and I've been playing guitar for almost 20 years. I'm obsessed with everything gear-related and I thought it might be worth sharing it. From guitars, pedals, amps, and synths to studio gear and production tips, I hope you find what I post here useful, and I'll try my best to keep it entertaining also.