Different people's relationships with their grandparents can vary greatly.
Some people never know their grandparents, some barely know them and only see them once or twice a year, and others have close relationships.
And then there are some children who are either partially or completely raised by their grandparents.
This is especially true in situations with single or young parents, or in countries where most people are expected to work long hours every day with barely enough time to sleep.
And it may be hard to relate to an older generation sometimes because things have changed so much in the last century.
But there's a lot of wisdom that comes with age so those who pay attention might just learn a thing or two from their grandparents.
So no matter what category you fit into, there's probably a cool song about it.
And unless the universe suddenly ends, chances are pretty good that you're going to be old someday too, even if you don't become a grandparent.
So here are some songs that I think are worth checking out.
1. Big Mama (Unconditional Love)
In this love song to his grandmother, LL Cool J recounts all of the ways his grandmother helped steer him in the right direction.
Stepping in to take care of him because his mother gave birth to him when she was young, big mama taught him lessons that lasted a lifetime.
From tough love, church on Sundays, and hard truths, to good old-fashioned butt whippings, Big Mama may not have seemed like the greatest inspiration when he was a young boy.
But it was all done out of love and LL Cool J gives respect where respect is due.
Written by: LL Cool J, Mark Curry, Donald Woolfolk, and 3 others.
Year Released: 2002
Album: 10
2. The Carter Family
Carly Simon spends some time reflecting on past experiences in this song and realizes she could have acted better in some situations.
Oh well, hindsight is 20/20 as they say.
The middle verse is dedicated to her grandmother and Carly's lack of appreciation for her while her grandmother was alive.
The nagging was just too much for a young girl, to the extent that "I didn't cry when Granny died, she made me so depressed".
But later she realized how important her grandmother was to her. Sometimes we don't appreciate what we have until it's too late.
Written by: Carly Simon and Jacob Brackman
Year Released: 1972
Album: No Secrets
3. Good Enough for Granddad
This was a fun band that gained popularity when there was a brief revival of (modernized) Swing music in the 1990s.
And just like the music itself is an old-fashioned style, the lyrics also show an appreciation for grandparents and the past that many young people don't have.
I think it's a pretty good philosophy to follow (at least sometimes) because it shows a very mature lack of both egoism and "I'm a unique snowflake" type of thinking.
Written by: Jimbo Mathus and Don Raleigh
Year Released: 1995
Album: The Inevitable
4. When You Are Old
If you're looking for a stirring song with beautiful vocals this is the one.
This song could be about grandparents, parents, or even a lover who she plans on growing old with.
But no matter the scenario, the lyrics are touching and remind us that we should take care of our elders like we would want to be taken care of.
And it doesn't take much: just a hand to hold or someone to talk to can make all the difference in the world to some people.
Written by: Gretchen Peters
Year Released: 1992
Album: The Time Has Come
5. Vernie
This song about the grandmother of Blind Melon singer Shannon Hoon is like looking through a child's eyes and you're not sure if you're in a haunted house or a wonderland.
Because sometimes your grandparents' homes may seem creepy or weird with "a collection of glass chickens" and a "jar of pickles never opened since 1983".
But in the end, the lyrics show nothing but admiration and respect for old grandma and all her little quirks.
And why not? Being weird was all the rage in mid-90s rock.
Written by: Blind Melon
Year Released: 1995
Album: Soup
6. Grandma's Hands
This is another cool song about all of the things that grandparents do for their grandchildren without asking for anything in return.
And I like to think of this one as looking through a child's eyes quite literally because if you're about 3 feet tall, an adult's hands are going to be right in your line of sight.
And instead of resenting the nagging, the singer sees the kind way that his grandmother treats everyone around her and appreciates the warnings she gives him.
Written by: Bill Withers
Year Released: 1971
Album: Just as I Am
7. Grandma Loved That Old Man
Sure, sometimes your elders can seem like they come from another planet with all of their idiosyncrasies and long-forgotten habits.
This song lists many such things about the singer's own grandfather but luckily grandpa had found his soulmate.
Because you could also look at this song as saying that true love is blind and being married to one person for 40 or 50 years is a major achievement, especially these days.
Written by: Rodney Crowell
Year Released: 2014
Album: Tarpaper Sky
8. Sliver
This early Nirvana song was released as a single and was a popular song for them to play at live shows.
As one of the only songs Kurt Cobain wrote that actually tells a cohesive story, this one recounts an (autobiographical?) day that a kid spends at his grandparents' house when his parents need some time to themselves.
Predictably, for Kurt Cobain at least, things don't go well and the chorus of the song is "Grandma take me home".
But it doesn't seem to be the fault of his grandparents and I think it is just a case of a kid not wanting to be outside of his comfort zone.
And unlike other Nirvana songs such as Polly or Floyd the Barber, this song actually has a happy ending with the boy waking up in his mother's arms.
Written by: Kurt Cobain
Year Released: 1992 (original single was released in 1990)
Album: Incesticide
13 More Great Songs about Grandparents
| | |
| --- | --- |
| Title | Artist |
| Nan's Song | Robbie Williams |
| I'm My Own Grandpa | Willie Nelson |
| Son of a Son of a Sailor | Jimmy Buffett |
| Grandma Got Run Over by a Reindeer | Elmo & Patsy |
| Grandpa Shepherd | Hank WIlliams Jr. |
| The Penny | David Allan Coe |
| Things the Grandchildren Should Know | Eels |
| I've Got a Thing about Seeing My Grandson Grow Old | Cat Stevens |
| Grandpa Told Me So | Kenny Chesney |
| Tell You Something (Nana's Reprise) | Alicia Keys |
| Better Days | Dianne Reeves |
| That's What Grandpas Do | Gord Bamford |
| Grandpa (Tell Me 'Bout the Good Old Days) | The Judds |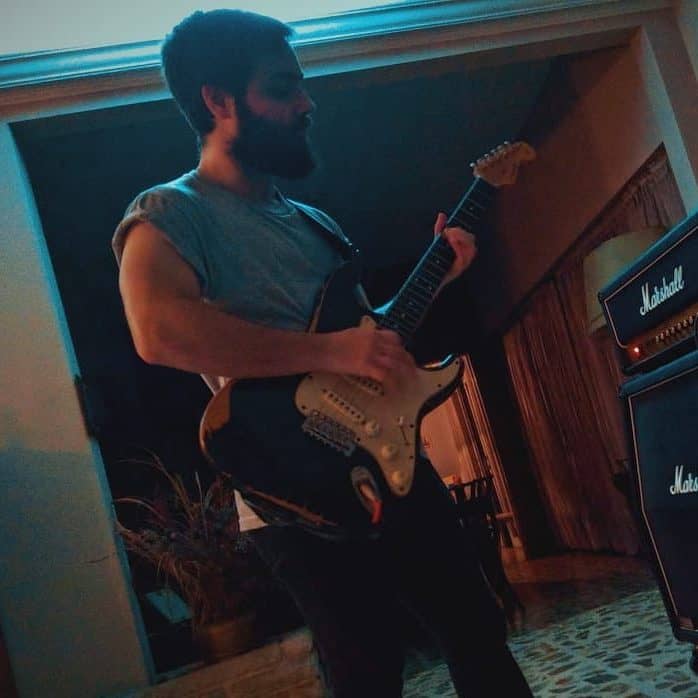 Hello there, my name is Ramiro and I've been playing guitar for almost 20 years. I'm obsessed with everything gear-related and I thought it might be worth sharing it. From guitars, pedals, amps, and synths to studio gear and production tips, I hope you find what I post here useful, and I'll try my best to keep it entertaining also.