Some people want to have kids because they want to be surrounded by the family have the experience of parenthood, etc.
But there is also the theory that it may be a more subconscious desire to pass on your genes like other creatures in the natural world.
And having grandchildren is even more fascinating because it's the furthest into the future that most people get to see their lineage passed on.
However, music is often a young person's game with most people making a name for themselves way before they have grandchildren.
But there are still some songs that contemplate growing old and having grandkids even if it's just speculation about what the future holds.
For whatever reason, Country seems to be a genre particularly suited to this subject.
So forget about your osteoporosis and let's check out these great songs about grandchildren.
1. I've Got a Thing About Seeing My Grandson Grow Old
This song discusses the changes that come with old age such as having more time, taking health supplements, and more.
But Cat Stevens is far from ready to waste away ("while my blood's still warm) and plans on living a long time even if youth and middle age are over.
So I think this is a wonderful example of grandchildren bringing joy (and a reason to keep on living) into someone's life.
An older person may not have as much energy as they used to, but grandchildren can make them feel young again.
Written by: Cat Stevens
Year Released: 2000
Album: The Very Best of Cat Stevens (2000 edition)
2. Things the Grandchildren Should Know
This thoughtful and introspective song is about sharing the wisdom that comes with age ("I'm the only one who knows what it's like. So I thought I'd better tell you before I leave").
Although an older person may not seem to be as active as a younger person, they are still conscious all the time, with thoughts and feelings just like everybody else.
And issues, such as trying to make peace with your life and family members that you never felt close to, are mentioned here.
It may not be a song to play at a lively party but I think it's a pretty accurate description of growing old.
Written by: Mark Everett (a.k.a. E)
Year Released: 2005
Album: Blinking Lights and Other Revelations
3. Good Old Days
Bob Marley's son Ziggy is also in the business of making music for a new generation.
And this song takes on two stereotypes that are common about grandparents.
The first is that life was much harder in their youth, like "Well I had to walk 2 miles uphill to get to school…"
The other is that life was better the way it was in the past, saying those were the good old days before everything was so complicated.
But apparently Ziggy had a pretty cool grandfather who said "These be the good old days".
The message is to try to enjoy life and not worry about the future to the point that you miss the joys of the present.
It's pretty good advice in my opinion. Well done grandpa Marley.
Written by: David Marley
Year Released: 2003
Album: Dragonfly
4. Life's Too Short (No Matter How Long It Lasts)
Country music legend Conway Twitty has a song about passing on words of wisdom that his grandfather used to tell him to his own grandson many years later.
Like many of these songs, the message here is to enjoy the time that you have.
In this case, children often feel left out of the games and experiences of older people and can't wait to grow up or turn 16, 18, or 21….always looking ahead!
And how quickly time can pass as you get older is really hard to comprehend for children.
But what they don't realize is that older people often look back and think how wonderful it would be to be young again.
Written by: Bobby Fischer, Johnny MacRae, and Richard Ross
Year Released: 1991
Album: Even Now
5. Back to Zero
This song is about the threat of warmongering and the long-term effects nuclear weapons and energy can have on the world.
As with the radiation levels around the Chernobyl power plant in Ukraine, which make the area uninhabitable for thousands of years, this is serious business.
And Mick Jagger sings that he worries about his great-grandchildren having to live underground after a nuclear fallout.
And even if you don't have children or grandchildren, I think it's important to remember that the choices we make (or allow governments to make on our behalf) can sometimes have effects long after we're dead and buried.
Written by: Mick Jagger, Keith Richards, and Chuck Leavell
Year Released: 1986
Album: Dirty Work
6. The Penny
Sometimes things are hard to translate from one generation to the next, especially with the gap between two generations.
This song deals with a grandfather giving his grandchild a very old penny for good luck, explaining that it has been through times, wars, and things that the youngster can't really imagine.
But the old man had kept the penny his whole life and though he sounded like he was rambling and talking nonsense, it was a very important symbol to him.
And upon the old man's death, the grandson makes sure that the penny is buried with him.
What a tearjerker!
Written by: David Allan Coe?
Year Released: 2001
Album: Songwriter of the Tear (compilation album)
7. Don't Take the Girl
This song isn't specifically about grandchildren but a grandchild plays an important role in the song as it tells a story that stretches across 3 generations.
And for aspiring musicians, I would point to this song as a masterclass in songwriting technique.
Because most of the lines of the chorus in the song change to match three unique situations while still functioning under the theme of "Don't take the girl".
And the ending of the song is also quite genius in my opinion, but I won't spoil it for you in case you haven't listened to it yet.
Written by: Craig Martin and Larry W. Johnson
Year Released: 1994
Album: Not a Moment Too Soon
10 More Great Songs about Grandchildren
| | |
| --- | --- |
| Title | Artist |
| You | Ed Sheeran |
| The Carter Family | Carly Simon |
| Grandpa Shepherd | Hank Williams Jr. |
| I Still Sing the Old Songs | George Jones |
| 1965 | Danny Boone |
| When I'm Sixty-Four | The Beatles |
| The Dreaming Fields | Trisha Yearwood |
| Monument in Green | Big Head Todd & the Monsters |
| Vernie | Blind Melon |
| Grandchildren | Kenny Holland |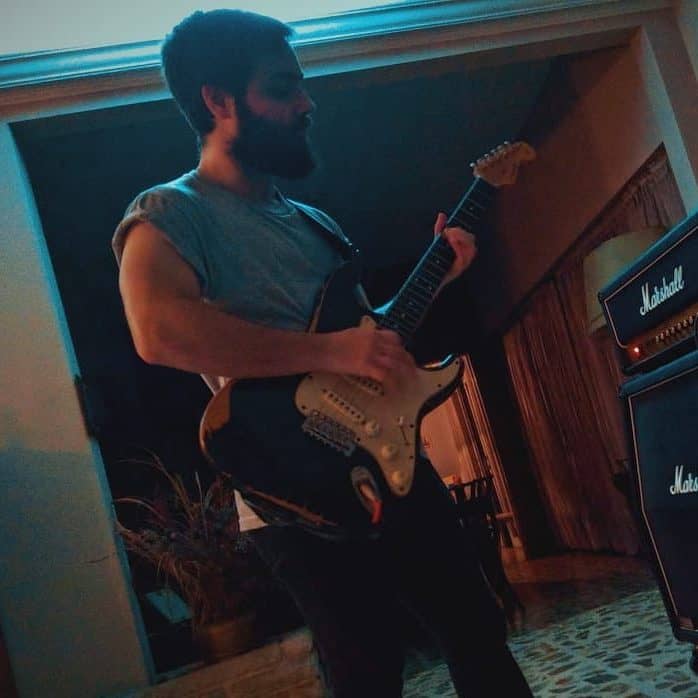 Hello there, my name is Ramiro and I've been playing guitar for almost 20 years. I'm obsessed with everything gear-related and I thought it might be worth sharing it. From guitars, pedals, amps, and synths to studio gear and production tips, I hope you find what I post here useful, and I'll try my best to keep it entertaining also.