Austin is actually home to a great many songs and artists, as well as places to perform.
Mainly the city serves as a hub for country music but there's a good list of songs about the city itself.
Here's a list of 12 songs about the city of Austin:
1. Austin – Blake Shelton
Starting out the list on a sad note, Blake Shelton's "Austin" is about a woman who left Blake and went back to Austin.
Being a place he holds near and dear, the blow hurts but he still loves the city and the woman who left him. Ouch.
2. I Can't Go Back to Austin – Doug Sahm
In a true country blues song, Doug Sahm sings about being in town when a pretty girl takes him by the hand and the two of them have a great night together.
However, he can't go back to the city again because after the fun they had together, he found out how bad her father is and he fears it'll end up more than bad for himself.
The song is slow and sweet but the lyrics are fun. A great song through and through.
3. Austin Prison – Johnny Cash
The king of country himself, Johnny Cash actually makes it look easy This song has Johnny on the run from Texas sheriffs after a break-in but he doesn't get away.
After being dragged into Austin where a mob is waiting for him, our boy ends up in prison.
The song plays like a story we all know already and the music just rattles along so simply that you forget it's actually a bad story to be part of.
4. Midnight Austin in Texas – Renee Olstead
Renee Olstead has no holds barred in this showtime number.
The song plays like she's on stage performing at a late-show club with a fluffy boa around her neck.
The song is about her showing a guy like you around town because a girl like her doesn't have a place to go tonight, and the horns behind her voice give you all the reasoning you need to agree with her.
5. Alleys of Austin – Michael Martin Murphy
A song on this list finally about the city of Austin itself, Michael Martin Murphy talks about being on the streets (or rather, between the streets) of Austin and then subsequently the alleys of heaven.
It's a slow, somewhat sad song that ties the two locations together with music and water.
It's a strange yet endearing tune, sung out for the city of Austin.
6. Christmas in Austin – Shelley King
This song delivers on every aspect of its title.
The song is definitely a Christmas tune, and Shelley King describes the season in Austin specifically.
The city being "finally cool enough for sweaters" and smelling like "kettle corn on every corner" are definitely Austin specifics.
7. Austin in My Sights – The Bluescasters
The Bluescasters really live up to their name with this one.
Despite its upbeat tune, this blues song sounds like a drive to Austin, which is exactly what is being sung about.
8. Austin City Limits Sign – The Bart Walker Band
A blend of rock and jazz, The Bart Walker Band delivers on a similar premise as the Bluescasters.
It's interesting because despite sounding incredibly different, this song does also sound like you're on the road headed to Austin.
It's worth noting that Bluescasters sounds more like a car headed there while this song sounds more like a truck or a coach bus speeding down the highway.
9. A-Town Blues – Wayne Hancock
Wayne Hancock is an artist I have never heard of before, and if you have, I'm pretty sure you're lying because he has some 300 views on Youtube.
The song is simple but effective, and for those of you guessing still, A-town is Austin.
10. Lost in Austin – Mystery Jets
Lost in Austin is an alternative rock piece that touches on Austin but speaks more about being a person that happens to be in Austin.
Our artist is lost and sings a beautiful song but the fact that they're in Austin is happenstance.
11. Amy's Back in Austin – Little Texas
Little Texas should be enough to tell you where this band is from, but the song goes further in case you didn't get it.
Amy's Back in Austin is a song about exactly that.
The singer is in love with a girl named Amy who is probably back in Austin working at a cafe.
It's a really cute song about love and missing your person while also keeping things specific to Austin, Texas.
12. Austin Night – Bastard Sons of Johnny Cash
Last but not least, our Bastard Sons of Johnny Cash sing about losing their hearts "in the heat of an Austin night".
That's about as far in-depth of Austin as the song goes, but the music itself is different from regular country and speaks to the range of artists the city has proven home to at various different points.
In Conclusion
Austin is a city rich in artistic history, especially when it comes to music.
Texas is already a proud state, so if there's an opportunity to mention the city by name in a song, you can bet an artist is going to do so.
And while the majority of these songs really don't delve into any specifics of the city itself, its prominence by name is enough to show its meaning.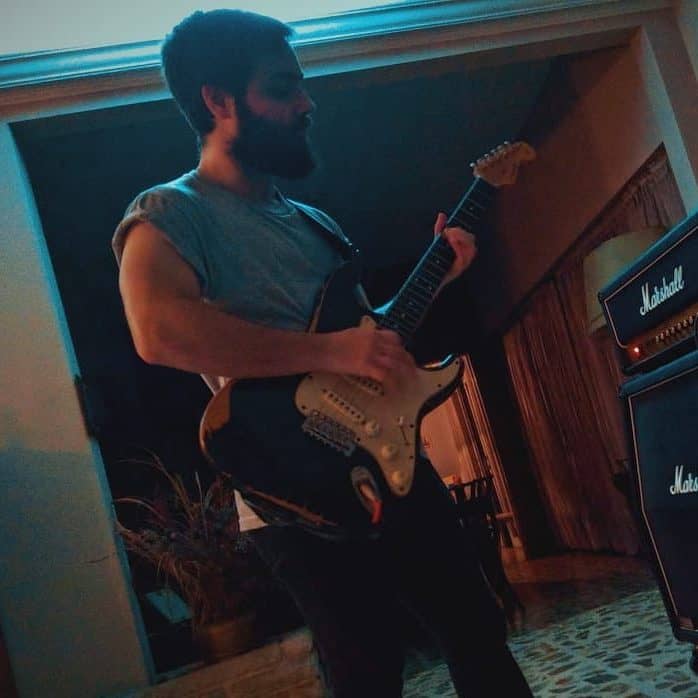 Hello there, my name is Ramiro and I've been playing guitar for almost 20 years. I'm obsessed with everything gear-related and I thought it might be worth sharing it. From guitars, pedals, amps, and synths to studio gear and production tips, I hope you find what I post here useful, and I'll try my best to keep it entertaining also.