Let's face it, you can't always choose who you love.
The bad thing is that sometimes that special person is someone you are not supposed to be with.
And this is something way more common than you might think.
There are lots of songs about it because musicians are not unaffected by it.
But today, I gathered 11 of the best songs about forbidden love.
I hope you enjoy them!
1. Rude – Magic
This song was everywhere a few years ago!
I'm pretty sure you will remember it.
It's about a guy who wants to marry a girl, but her father really doesn't like him, to the point of being so rude to him.
He ultimately ends up marrying her anyway, as he should!
2. Love Story – Taylor Swift
A classic from Taylor that has been recently re-recorded in her copyright battle.
This song is parallel to Shakespeare's classic novel Romeo and Juliet, and talks about a romantic interest she has that is not accepted by her closest circle.
In the end, this story has a happy ending, not like Shakespeare's, and finishes with a marriage proposal!
3. This Kiss – Carly Rae Jepsen
Carly is cheating on her boyfriend in this one.
She just can't resist the kiss of her secret lover!
Even when she doesn't like the whole situation, she feels a magnetic pull to this new guy, and there's nothing to do about that.
4. Forbidden Love – Madonna
Did you know that Madonna has two songs with the same title?
This one is from her "Confessions on a Dance Floor" album, and the other is from "Bedtime Stories".
Although sharing the same name, they are quite different.
This one in particular deals with doubt and worries about a forbidden romance that shouldn't be happening.
You will love it!
5. Secret Lovers – Atlanta Starr
A ballad about prohibited love.
It tells the tale of a man and woman who are having an affair even though they are both married and is sung as a duet by band members Barbara Weathers and David Lewis.
Even though they are forced to keep their relationship a secret and are aware that their actions are wrong, they love each other too much to let it end.
6. I Call It Love – Lionel Richie
Mr. Richie comes with another great take on the topic.
This song tells a story about a couple trying to figure out their feelings despite what others say.
He ultimately defines what he feels as love, and that's good enough.
Who cares about other people's opinions about your emotions?
7. Uncover – Zara Larsson
This hit single from the Swedish singer Zara Larsson talks about a secret relationship that can't be publicly revealed.
They hide, although they are in love because no one can see them together.
We suppose, at least!
There is no explanation for why they do that, we just know how good they feel together.
And, again, that's what matters, right?
8. Sally Go Round the Roses – The Jaynetts
Sally Go Round the Roses is an adaptation of an old British nursery rhyme.
This version of it might be a bit more adult-themed.
It's usually interpreted as a heartbreak song about being cheated on.
And the lyrics recommend Sally not go downtown to avoid her seeing her lover with another girl.
But is this her current boyfriend in a forbidden romance, or have they already broken up?
Hard to tell!
9. Secret Love Song – Little Mix
The British girl trio Little Mix released the song "Secret Love Song," which features Jason Derulo as a guest vocalist.
It was made available as the third single from the band's Get Weird, their third studio album.
Derulo collaborated on the song's writing with Tich, Jez Ashurst, Emma Rohan, and Jez Ashurst.
The song's lyrics discuss unrequited and forbidden love, and Derulo's verse details his experience of having an actual affair.
It has earned a reputation as a gay anthem and aided in people's acceptance of their sexuality.
10. Over The Hills And Far Away – Gary Moore
This is a song about a guy who is taken into custody for a crime he didn't commit, however, since he was with the wife of his best friend that night, he doesn't have an alibi to prevent being taken.
It's a great story and an even better song.
11. Call Your Girlfriend – Robyn
Robyn is advising her lover on how he should approach his girlfriend to tell her that the relationship is over and that he is seeing someone new.
It's somehow a sweet and considerate song that sticks in your mind because of how catchy the melodies are.
A real hit.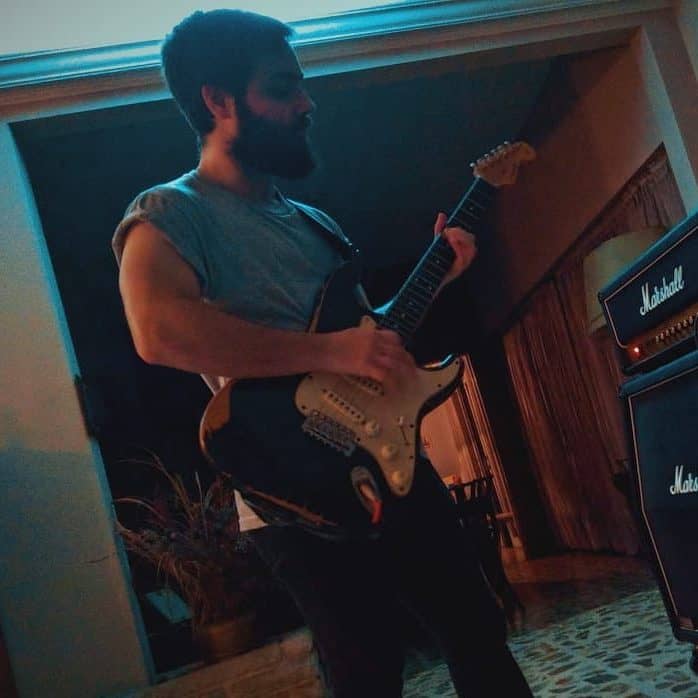 Hello there, my name is Ramiro and I've been playing guitar for almost 20 years. I'm obsessed with everything gear-related and I thought it might be worth sharing it. From guitars, pedals, amps, and synths to studio gear and production tips, I hope you find what I post here useful, and I'll try my best to keep it entertaining also.