How many real friends do you have?
Some say that you can only figure that out by seeing who's there and who's not when you really need them.
Sadly, you probably found it out the hard way and you need some music to put words to your feelings.
I've got you covered.
Below I will list different songs about fake friends you can listen to if you are dealing with some of them.
1. If I'm Being Honest – Anna Clendening
Although this song is not exactly about a failed friendship, I truly believe that if you follow the lyrics you will find out that 90% of them will relate to how you are feeling.
There's no coming back from this, Anna sings, and that's an emotion a lot of us have felt when a friend did the wrong thing and forgiving them is way too hard.
If you are looking for closure, perhaps this one might help.
2. Fake Friends – Joan Jett And The Blackhearts
Joan with her classic in-your-face attitude tells us in this one that we don't have to keep friends that have been sh*tty with us from the start.
And that's an idea I'm pretty sure a lot of us need to work out.
3. Fake Friends – Bazanji
Knowing the ins and outs of the music industry, Bazanji is really an authority to talk about fake relationships.
Can you imagine the number of people that approaches up-and-coming artists just to take advantage of the connection?
This song is all about that, and how he won't take any more of it.
Indeed a really great take on the matter!
4. All My Friends Are Fake – Tate McRae
Following the spirit of the last entry on this list, Tate McRae here signs about people trying to become close with her because of the wrong reasons.
It really is something that artists have to cope with in their ascent to fame.
And perhaps it's not that relatable for us in that aspect, but hey, a fake friend is a fake friend no matter who you are or what you do.
5. Real Friends – Camila Cabello
Camila, who you might know from her song "Havana" sings here about people that approached her and whom she finds out are not as trustworthy as she initially thought.
I'm pretty sure we all have been there.
When a subtle action or situation makes us realize that a relationship we considered completely fine starts showing some red flags.
6. Backstabber – Kesha
Did you know that Kesha's ex-friend that inspired this song actually stole her car?
This is a crazy story that she admitted actually happened in an interview many years ago.
I can't think of a worse way of ending a friendship than this one.
7. Fake Btches – Ashley Kutcher
I think the title of this one tells us a lot about it, right?
Ashley talks in her song about very close friends and confidants that ended up putting drama first and friendship second.
Does this sound familiar to you?
There are actually people like that everywhere, and it's better to deal with them sooner than later if you value your peace of mind.
8. Fake Friends – Billy Bueffer
Billy tells someone, probably a love interest, to be careful about the people surrounding them, because they might not be as good friends as they think.
Sometimes it's good to have a third-party looking after us, because the actions of fake people can be difficult to be spotted from a close distance.
9. Fake Friends – Martinez Twins
The Martinez Twins are social media stars known for being part of Jake Paul's Team 10.
This song is a diss track about someone they considered their friend that ended up making very heavy accusations about them.
I'm not too big on Youtuber drama, but hey, maybe you enjoy this one.
10. Friends That Break Your Heart – James Blake
Following the theme of the whole album, James Blake sets us up to think that his heart was broken by a love interest just to tell us that in the end, it was friends who ended up breaking his heart.
If you don't know about him, please give some of his songs a listen.
You won't regret it!
11. Bad Blood – Taylor Swift
At first, I thought this song was about a failed love story Taylor had, but she actually said in an interview that this is about a friend she had that ended up trying to screw her up during a tour.
It's a very catchy, cleverly written song as you would expect from Ms. Swift.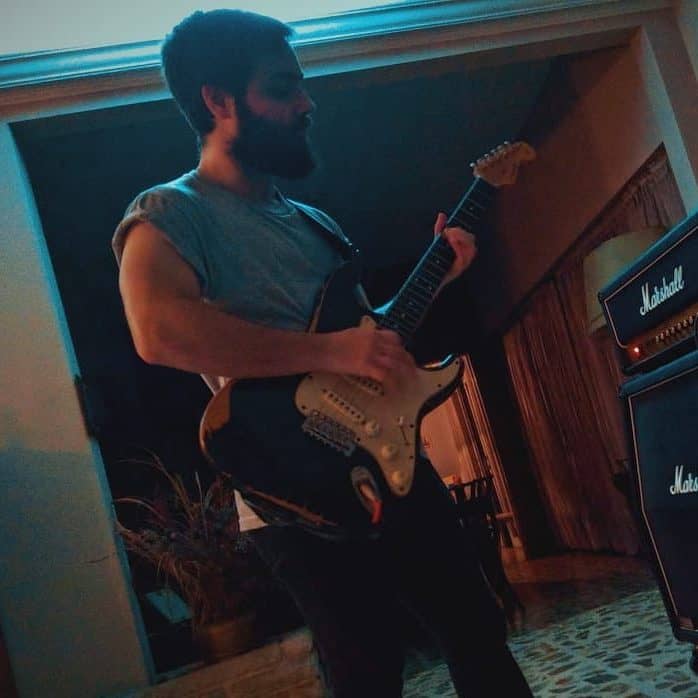 Hello there, my name is Ramiro and I've been playing guitar for almost 20 years. I'm obsessed with everything gear-related and I thought it might be worth sharing it. From guitars, pedals, amps, and synths to studio gear and production tips, I hope you find what I post here useful, and I'll try my best to keep it entertaining also.