Whether it's a metaphor or a literal bull, there are many songs that mention this powerful animal.
In this article, we will explore the 11 best songs about bulls and give you a brief reference about each one of them.
We might be in for a bumpy ride among many musical genres, because the topic is very broad, so hold on tight, cowboy!
1. Bull In The Heather – Sonic Youth
An alternative rock classic from Sonic Youth.
This song is about passive rebellion, particularly against a misogynistic society.
The lyrics are not too explicit about it, but it was revealed in several interviews by the band members.
"Bull in the heather" was actually not a bull, but a horse that had awful odds for a race, but ended up winning.
2. Bulls – All Them Witches
A modern piece of psychedelic rock that just sticks with you.
With heavy guitars and lush backing vocals, the whole things end with the image of the narrator finding bulls on the path to the park.
What does this actually mean?
Not sure, but you should really give it a listen!
3. Rawhide – Frankie Laine
Rawhide doesn't talk about bulls in particular, but about the transportation of cattle.
The song incorporates the common calls a drover would shout while performing his shout.
It's a banger, nothing much more to say about it.
4. Hooked On An 8 Second Ride – Chris LeDoux
The ultimate song about riding a bull in a rodeo.
Need to get pumped up to face a hard day?
Give this one play on your way out today.
5. Rank Riders Anthem – Luke Kaufman
Another bull riding anthem that should be present in any rodeo.
This one is driven by a more modern sound driven by a drum machine beat and the twang of Luke's voice.
Another powerful song without any doubt!
6. Bull Rider – Johnny Cash
Who can better describe the life of a Bull Rider than Johnny Cash?
This is perhaps not one of his most-known songs, but it's a great short piece that captures all the feelings of a rodeo.
7. Black Bull – FOALS
Black Bull is a song about energy.
It describes the band's mindset when performing and on tour.
Here, the black bull is not an animal but a state of mind.
8. The Bull – Kip Moore
This song from Kip Moore is about professional realization.
About thanking everybody that helped him on his journey to success, but also to the bulls that bucked him off.
It's a masterfully told story.
9. '96 Bulls – KOTA the Friend
Of course, these bulls are the ones from the basketball team.
It's a metaphor where KOTA compares himself with that unbeatable team while describing his accomplishments.
If you enjoy laid-back hip-hop tunes, this one is for you.
10. Bulls In The Bronx – Pierce The Veil
Bulls In The Bronx has only bulls on its title.
It's actually a really sad song about a young fan who passed away and her friends wrote to the band telling them her story.
11. Bulls On Parade – Rage Against The Machine
Perhaps the most popular Rage Against The Machine song.
It doesn't talk about literal bulls. The bulls on parade refer to the bull market, a rising market.
In particular, the market for weapons that's driven by the war machine.
They hint heavily wars are pursued by the government just to spend on weapons and military technology, and not on homes or food.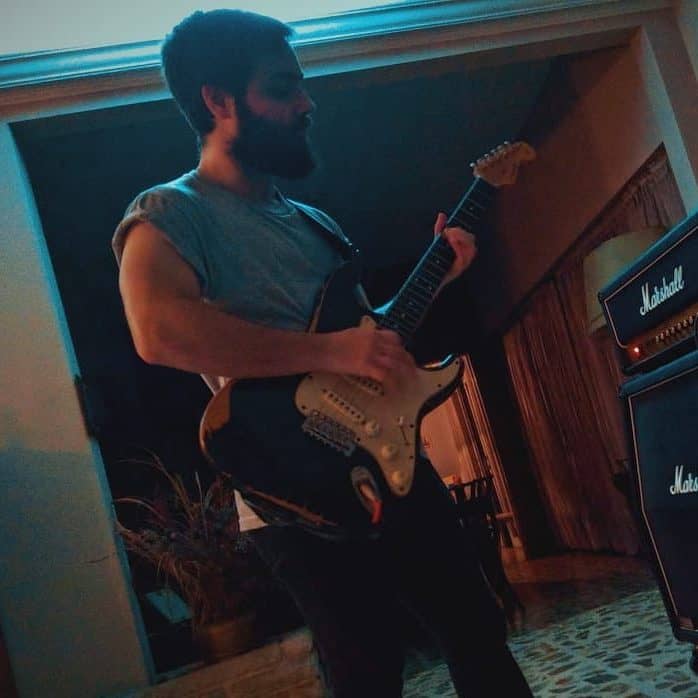 Hello there, my name is Ramiro and I've been playing guitar for almost 20 years. I'm obsessed with everything gear-related and I thought it might be worth sharing it. From guitars, pedals, amps, and synths to studio gear and production tips, I hope you find what I post here useful, and I'll try my best to keep it entertaining also.