Need to spice up the connection with your partner or do you simply want to level up your dance game in the club?
Look no further!
We are bringing you some of the most iconic lap dance songs that will make your milkshake bring them to the yard.
Dive right in!
1. Do Me Baby – Prince
What better to kick off things than with a classic?
In this song, Prince is just begging to cut to the chase and do the things that they both want.
But apart from the sexy tone of the overall song, this is ultimately a beautiful love song.
2. Get Into It (Yuh) – Doja Cat
Have you ever heard a beat sexier than this one?
Doja never fails to do her thing.
And it even feels like this one is encouraging you to do your own thing too.
Get lost in the rhythm and just get into it with this song!
3. Kisses Down Low – Kelly Rowland
I think the title of this song pretty much describes what's the thing he most likes that her boy does, right?
A classic of the genre you can't miss in your special occasion playlist.
Perhaps you can even follow her instructions as it plays.
4. Naughty Girl – Beyonce
You thought I was going to leave Queen B out of this list?
Come on!
The hypnotic and mysterious beat of this song will keep you hooked from its start.
And what an amazing vocal performance from Beyonce.
This is a timeless sexy song.
5. WAP – Cardi B/Megan Thee Stallion
A modern classic, a bit too in the nose for some, but without a doubt a cultural highlight from the last years.
Do you remember how this song broke the internet when it was first launched?
I think this one is really a must for your next sexy time.
6. Earned It – The Weeknd
Straight from the soundtrack of Fifty Shades, if you don't know this one, let me tell you that this won't be a letdown.
Abel from the Weekend is a hit shotgun and he really knows how to nail these mature themes with the right feel.
Apart from the hotness of the song, this is another candid love song on the list.
7. Milkshake – Kellis
And now a classic from the early 2000s.
Don't tell me you don't know this one by heart!
With a hypnotic beat and perhaps one of the most catchy choruses ever, Kellis is sure to help you spice things up for your performance.
8. Freak Like Me – Adina Howard
Moving into R&B territory, Adina basically tells us that she just wants to do it at every time of day.
Without the explicitness of more modern items on this list, and with a beautiful melody and ambiance, this song is really a banger.
No pun intended!
9. Drop It Like It's Hot – Snoop Dogg
The legendary team-up from Snoop and Pharrell couldn't be missed here, right?
This song is just a good time, and with that beat and laid-back feel from these 2 hip-hop legends, I'm pretty sure you would agree with me that this one should make it into your playlist.
10. Rack City – Tyga
This song is considered a strip club anthem, and if you take a list I'm pretty sure you will quickly agree with that.
Rack City, might have different meanings, but in this case, I'm pretty sure it refers to "Las Vegas", with a "rack" being a stack of thousand-dollar bills.
I'll be honest with you, I learned about this just as I was researching for this article.
The more you know!
11. Genie In A Bottle – Christina Aguilera
This was the single that made Christina famous.
You probably heard it before, and although the meaning might sound innocent at first, if you pay close attention you will get the undertones of this song.
Let's say that, as folklore goes, if you rub a genie bottle right, the genie will be very kind to you.
I'll leave you with that.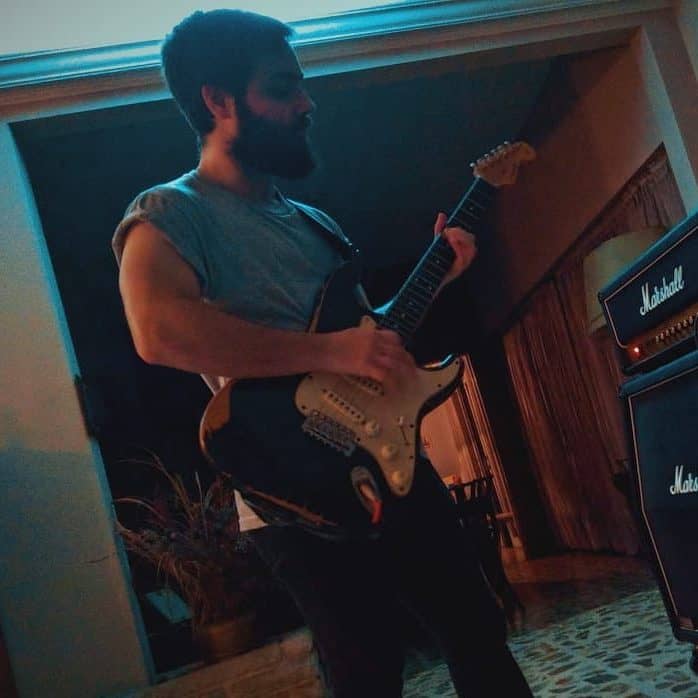 Hello there, my name is Ramiro and I've been playing guitar for almost 20 years. I'm obsessed with everything gear-related and I thought it might be worth sharing it. From guitars, pedals, amps, and synths to studio gear and production tips, I hope you find what I post here useful, and I'll try my best to keep it entertaining also.