Tube amps are very fragile pieces of gear, but we can't get enough of them.
Their warm tone, their look, and hey, even their smell are something guitar players live for.
However, taking care of them is a very serious task that you shouldn't take for granted. In this article, I will tell you some things you should avoid to keep it safe and sound.
Here are 10 things that could damage your tube amp:
Playing it with no speaker connected
Not playing it for long periods of time
Moving or hitting it while the tubes are still hot
Turning it on and off very frequently
Leaving it on stand by for hours
Installing the wrong tubes
Plugging it into the wrong voltage
Humidity or getting it wet
Blocking the airflow into it or not allowing heat to dissipate
Using it heads down
I will go into more detail about each of these things you should be worrying about and tell you why exactly these are dangerous for your amp.
Are you ready to get started?
Let's go!
1. Playing it with no speaker connected
Not all tube amps, but many are susceptible to get overloaded when there is no speaker output connected. Some have kill mechanisms that prevent that loop from happening. However, to be extra safe, always use your amp with a correct impedance speaker cabinet plugged in.
When there's no speaker load the voltage that the transformer of the amp produces has nowhere to go and that energy ends up in the tubes, overheating them and damaging them.
2. Not playing it for long periods of time
Not using your amp for prolonged periods of time could cause the power supply caps to stop working properly. Remember that this is very ancient technology and it needs to be taken care of. Try to turn on your amp every few weeks, if not more often, and let it warm up for a few minutes.
You don't even need to plug any instrument in, just make sure there is a speaker connected.
3. Moving or hitting it while the tubes are still hot
Amp tubes build up a lot of heat when being used, and if you think of them as a lightbulb, any movement or hit would probably do more damage if they are still hot. Amps, however, take a lot of vibrations while being played and are built to cope with them. Don't be extra careful about this one, just know it.
4. Turning it on and off very frequently
Although tube amps don't take any kind of damage from being turned on cold, the whole process of startup could cause extra strain on the tubes. If you plan on taking short breaks from your playing, just leave it on stand-by and come back later.
5. Leaving it on stand by for hours
Tubes have a rather short lifespan of between 500 to 800 hours. While leaving an amp on wouldn't hurt it, you should know that you are using a fraction of that lifespan every time you take a break. Be strategic, use the standby function, but if you know you won't be playing later, just turn it off now.
6. Installing the wrong tubes
Tubes are pretty fragile things, and most amps are designed to work with a specific model with distinctive features. Putting the wrong tubes on an amp could cause problems to the electric components, and pretty surely damage the tubes you are trying on. Ask an expert before swapping your valves.
7. Plugging it into the wrong voltage
As with any other appliance, if you plug an amp into a socket of a different voltage than the one it's designed to receive, there will likely be some trouble. This is something to worry about particularly if you are going on tour abroad. Make sure you know what voltages you will be encountering down the road.
8. Humidity or getting it wet
This is almost obvious, but tube amps are no next-gen smartphones graded for underwater photography. Moisture could seriously harm their internal components. Even a very humid ambient would not be the best scenario for vintage circuitry. Store your amps in a dry environment and avoid turning them on if wet.
9. Blocking the airflow into it or not allowing heat to dissipate
Tube amps work with heat, but not with an arbitrary amount of heat. They are designed to reach a working temperature and stay there for long periods of time. However, if you block the airflow or don't allow for the excess heat to dissipate, you could start having overheating issues that could cause damage.
10. Using it heads down
Amps are designed to be used in a certain orientation. If you don't respect the way up, there could be heat dissipation issues and even hotness buildup in areas that are intended to run cool. Always use your amp as the manufacturer intended you to do so, and make sure it has enough space to ventilate.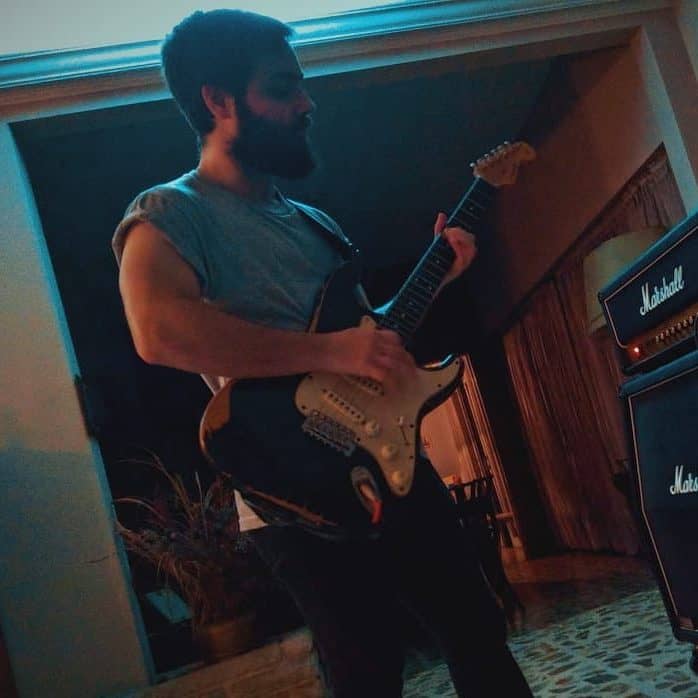 Hello there, my name is Ramiro and I've been playing guitar for almost 20 years. I'm obsessed with everything gear-related and I thought it might be worth sharing it. From guitars, pedals, amps, and synths to studio gear and production tips, I hope you find what I post here useful, and I'll try my best to keep it entertaining also.