While a few daydreaming songs are more about the future of themselves or troubles people face, most daydream songs are about love and that makes sense with what we usually relate daydreaming to.
This list has a nice variety of love, loneliness, finding yourself, and becoming yourself.
1. Daydreaming by Radiohead
Eerie piano ballad, about his split from his longtime girlfriend.
This song is a good song to kick things off because the others are about how fun it can be to daydream whereas this one explains how dreaming too much might make you lose touch with reality.
2. Day Dreamin by Anthony Hamilton
This one compared to the previous song has a completely different vibe whereas this one is more about him daydreaming about the woman he loves in an upbeat mood.
Listening to it brings you back to that early 2000s-era R&B.
3. Daydreaming by Paramore
Daydreams can be a nice way to think about the future and don't have to be about love or falling deep into fantasies.
4. Day Dream by NCT 127
It's good to have nice love songs in your playlist especially if they're fun and not too romantic, which is just this song when they talk about "loving you feels like I'm dreaming".
5. Daydreams by Easy Life
Daydreaming can also be lonely or almost hurtful in a way because you can just be sitting there all day and thinking about one person and it doesn't go away.
6. Hey Daydreamer by Somedaydream
Daydreaming too much can hurt you in the end, it's bad to fantasize too much because in the end you may get hurt, so it's easier to try to stay in reality with the one you love.
7. Daydreaming by Harry Styles
It's a fun upbeat song, it's not too slow, too serious, or too gloomy; it's just a fun, very straightforward love song.
8. Daydreamin' by Ariana Grande
Listening to the song you can imagine that almost anyone can imagine and think that the lyrics are made for them thinking about the person they love.
Although the song is about her grandparents falling in love, just about anyone can relate to this song.
9. Daydream by J-Hope
J-Hope brings us into the world of Idols, those listening to the song hear him talk about what idols have to give up and the pressure.
Hearing the beat you wouldn't think it's a more serious song but it's a fun serious song where he's really expressing his feelings in an upbeat way.
10. Daydreaming by Middle Brother
Ending the list with a more adult version compared to the others, nothing too graphic but a more mature audience would relate to the song more than others.
It's again just like the other songs on this list a great song as well and they're talking about wanting to be with a woman he's seen and wanting to be the one who steals her heart away.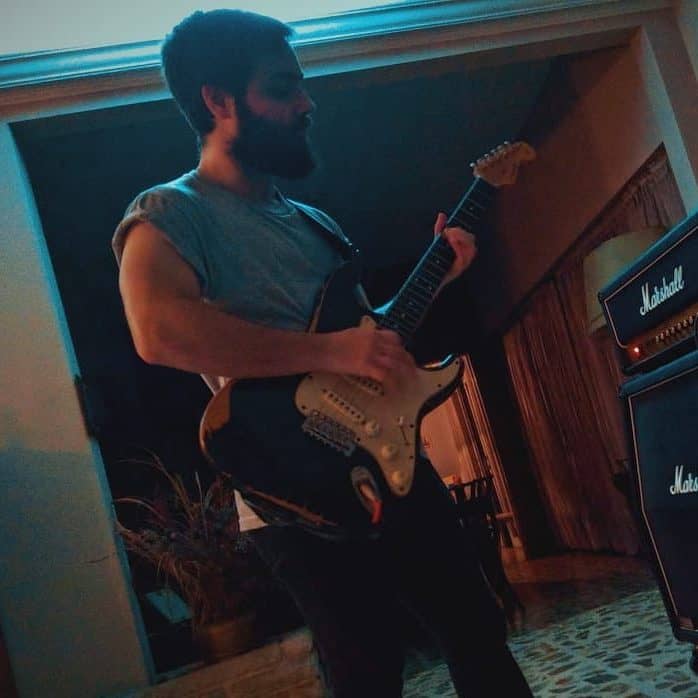 Hello there, my name is Ramiro and I've been playing guitar for almost 20 years. I'm obsessed with everything gear-related and I thought it might be worth sharing it. From guitars, pedals, amps, and synths to studio gear and production tips, I hope you find what I post here useful, and I'll try my best to keep it entertaining also.